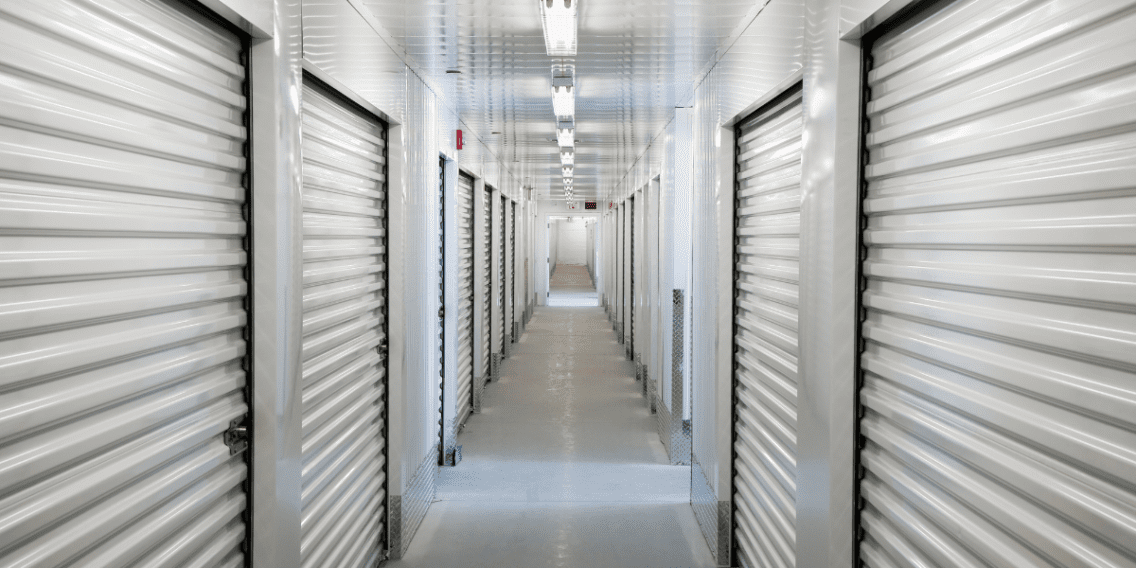 Storage Unit Sizes to Fit Your Needs
Whether you're a college student looking for somewhere to leave your ratty futon over the summer or a couple hoping to safely store family heirlooms, a storage unit is often the practical solution. But not all storage facilities are suitable for your particular needs. We've put together a few things to consider when choosing your next unit to maximize utility and minimize unnecessary costs.
Storage Unit Sizes
Nothing is as demoralizing as paying for the wrong sized unit. Either you are on the hook to pay for room you aren't using, or you're forced to rent additional space. At Piepho, we want to help you store your possessions right the first time. Here's what you can fit in the following sizes:
5×5 Storage Unit Size: This is the size of a small closet and can hold a few small to midsize items. Books, clothes, lamps, and small furniture such as end tables or dressers are suitable for this unit.
5×10 Storage Unit Size: A small walk in closet. You'll have space for some bigger items like dressers, a queen-sized bed, and packing boxes. This size is ideal for storage during a small home renovation.
10×10 Storage Unit Size: This is half the size of a standard one car garage. Savvy packers can likely fit an entire family room or two full bedrooms into this space.
10×15 Storage Unit Size: Slightly smaller than a one car garage. You can fit three full bedrooms, couches, tables, or large screen TVs.
10×20 Storage Unit Size: The size of a standard one car garage. Good for when you're between houses, these units can hold up to 3-4 bedrooms and still have space for larger items. If you need to store the contents of a small home, this size is likely right for you. This size is also suitable for vehicle storage.
10×25 Storage Unit Size: These dimensions can hold the contents of a fully furnished 3 bedroom house, including oversized items like a washer/dryer and a dining room set. You could also use the space to store a small RV or boat.
10×30 Storage Unit Size: Often one of the largest storage unit sizes available, a 10×30 space holds the contents of a 5 bedroom house. Use this option to store multiple sets of furniture, boxes, or the contents of a full garage.
Things to Consider:
A good storage unit doesn't just hold your things. Here are some more factors to keep in mind while comparing storage providers:
Budget. Depending on your needs, you may be paying storage fees for months or years. Be sure you are committing to a reasonable monthly payment. The type of items you store can also impact price range. Tools or machines can be stored in less expensive outdoor units, but clothing and electronics will likely need to be stored inside.
Location. How far are you willing to drive to get to your things? Conversely, how often will you be accessing your unit? Storage facilities far from busy areas tend to be less expensive.
Security. You are paying for safety. A secure establishment will be fenced in and have an access gate, protected by a live guard or security keypad. Many storage companies also invest in surveillance systems. Make sure to ask what sort of insurance the facility offers in case of fire, natural disaster, flooding, or theft.
Accessibility. Unless you expect to need your things at odd hours, you probably won't need 24/7 immediate access. Having an idea of when you will need to access your unit can help narrow your options.
Find The Right Storage Unit Size with Piepho Moving & Storage.
For almost 70 years, we have been faithfully providing Residential and Corporate storage services to the Minneapolis and St. Paul MN area. We offer FREE quotes on any and all of your moving and storage needs. For additional details about storing your items in one of our secure facilities, contact us today.