University of Wisconsin Moving Services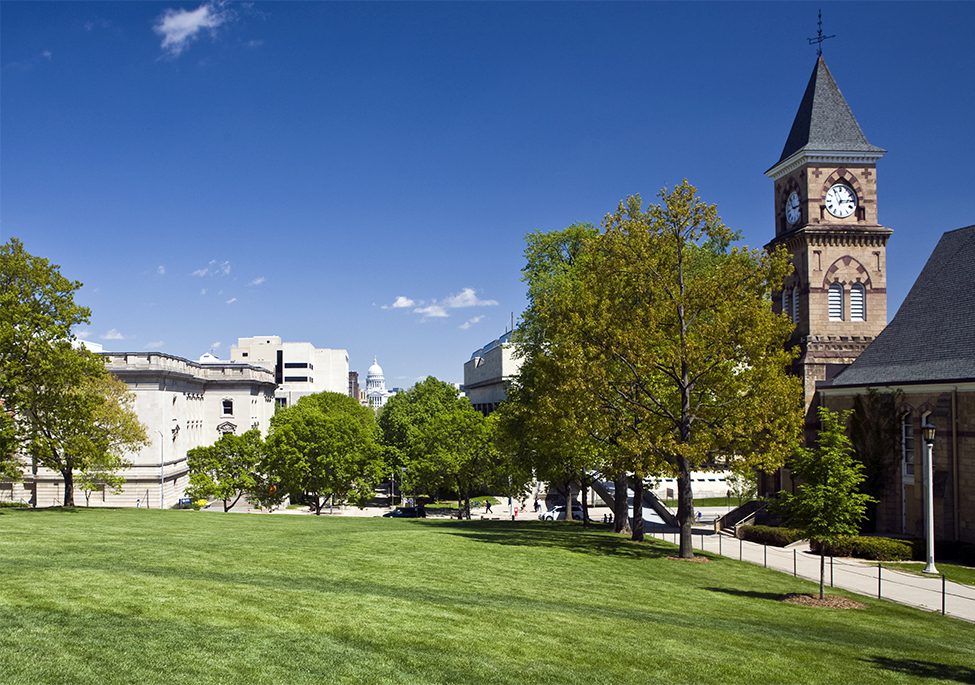 Trusted University of Wisconsin Movers
For 70 years, Piepho Moving & Storage has been delivering industry-best expertise and services to individuals moving to and from the University of Wisconsin. With services tailored to the needs of employees of the school, access to 40 trucks at our nearby La Crosse, WI, location, and a standing as a premier agent of Allied Van Lines, we have the expertise, the tools, and the services you need for your University of Wisconsin move. Our superior customer service scores and more than 600 satisfied UW employees speak for themselves: You can trust Piepho Moving & Storage for easy, expert, efficient relocations around the University of Wisconsin.
Moving You With Care
Piepho Moving & Storage is dedicated to providing fast, high-quality UW moving services for all of your local and long-distance moving and storage needs from any of the UW campuses. Here are just a few of the ways we prioritize your University of Wisconsin move.

Preferential Scheduling
We know you may need to move without a lot of advance notice. That is why we keep slots open for UW employees during the busy summer season. That makes it easy for you to find an expert, attentive mover no matter how tight your timeline is.

Industry-Leading Protection
We make sure each of your belongings is carefully handled and completely protected. We offer hassle-free, no-cost replacement or repair in the unlikely event of an accident and allow you to track your driver online through the Allied Van Lines website using your order number.

Most Experienced Crews
As a UW employee, you are also assigned our best packers, movers, and drivers for the highest level of customer service possible. That gives you the peace of mind that the job will get done right, no matter how far your move takes you.

Local Movers with A Global Reach
We have access to 40 trucks from our nearby location in La Crosse, WI, for fast, efficient, and effective services to get you moved. Moving long distance? As a premier agent of Allied Van Lines, we also have access to a global network to get you anywhere you need to go.
Services
Having moved more than 600 University of Wisconsin employees, Piepho Moving & Storage knows the UW system. With one of the best safety and on-time records in the business, we know how to take good care of both you and your belongings. We are there for you when you need us.

Local Moving
Move with confidence in town or in state with our reliable, on-time services.

Long Distance Moving
Enjoy a dedicated move coordinator and support from our network for a move of any distance.

Storage
Enjoy secure, climate-controlled storage at our four branches so you can keep all of your belongings safe as long as you need.
Testimonials
With almost a perfect 5 stars on 170+ reviews and growing,
we ensure our customers receive the service and satisfaction promised!