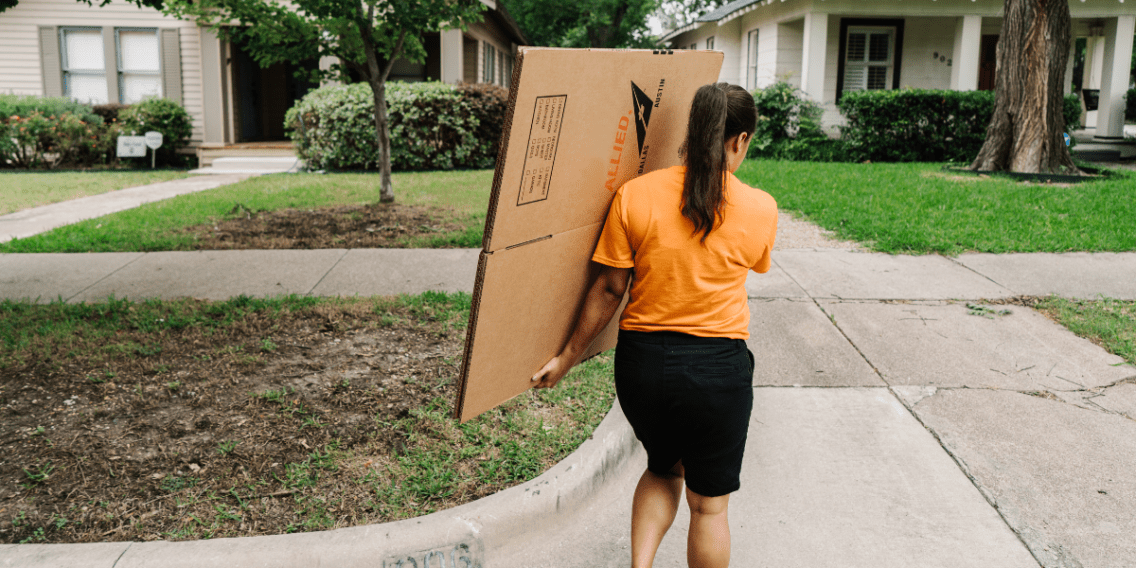 How To Estimate The Number Of Moving Boxes Needed For A Residential Move
Wondering how many moving boxes you need to purchase?
We've got helpful guidelines for you!
One of the more challenging questions our customers ask is: "how do I estimate the number of moving boxes I'll need?" While every household will need a unique number of boxes for moving, here are some guidelines to help you estimate the number of moving boxes needed based on the size of your home and tricks of the trade gathered from our Piepho Moving & Storage professionals in our St. Paul area office.
Before purchasing your moving boxes, consider the following:
How many rooms do you have? You'll likely have less packing up to do in a one-bedroom apartment in St. Paul than a three-bedroom house in Apple Valley. Less to pack of course means fewer moving boxes!
How long have you lived in your current home? The longer you've resided in the same residence, the more moving boxes you'll tend to need.
How many people are in your family? A family of five will have quite a bit more packing to do compared to a young couple. Imagine how many more packing boxes are needed to move a house full of kids' toys, storybooks, and stuffed animals!
After answering the questions above, you can estimate the number of moving boxes needed for your move based on the number of rooms in your current house as outlined below. We have both new and used boxes available to purchase in our St. Paul area office.
Number of Moving Boxes Needed
Two to Three Rooms: If you live in a smaller home or apartment, purchase your moving boxes along these lines: eight to 12 book boxes, eight to 12 medium moving boxes and two to four large moving boxes. This does not include specialty moving boxes that you may need for dishes, electronics or artwork. See below for more information on specialty moving boxes.
Three to Five Rooms: If you fall into this category, you'll want to purchase the following number of moving boxes: approximately 10 to 20 book boxes, 15 to 25 medium moving boxes and about 10 large moving boxes.
Five or More Rooms: For larger and multi-family homes, you'll of course need more moving boxes. Think about purchasing 20 to 30 book boxes, 20 to 30 medium moving boxes and 15 to 20 large moving boxes for every five to six rooms in your house.
Tricks of the Trade
We asked a few of our professional movers and estimators in our St. Paul office to weigh in regarding how to estimate the number of specialty moving boxes needed. Here's how our movers calculate the number of specialty moving boxes needed to pack up a home prior to moving day.
Specialty Moving Boxes
Wardrobe Boxes: Hug your hanging clothes to determine how many wardrobe boxes you'll need. An armful of clothes roughly equals one wardrobe box.
Dish Pack Boxes: One dish pack box can typically hold eight to 10 place settings, along with the goblets or glasses. This varies slightly depending on the type of dishes, say china versus stoneware.
Mirror Cartons: These specialty moving boxes typically come in sections. Small wall hangings will need two sections and larger paintings or mirrors will need four.
Mattress Boxes: Count the number of mattresses you have and make note of their size. Don't forget about the box springs! Each box spring will need its own mattress box or bag as well.
Purchasing Your Moving Boxes and Packing Supplies
When you're estimating the number of boxes to move all of your belongings, it's also good to consider the grade of moving boxes, and the packing supplies you'll need to buy as well.
Moving Boxes: Buy professional-grade moving boxes. These moving boxes are made to be sturdier and more durable, and will help protect your belongings better.
Packing Tape: One roll of tape will get you through approximately 10 moving boxes.
Packing Paper: Estimate about 25 pounds of packing paper for every two dish pack boxes.
Markers: Buy a pack of Sharpies or other permanent markers to label your moving boxes to identify both box contents and room it will go in at your new home.
If you want advice on the number of moving boxes needed for your unique situation, give your local Piepho Moving & Storage a call at 800-622-4515. We're Allied Van Lines agents.
You can also come in to one of our four offices to buy your moving boxes and supplies, and we can help you estimate the number of moving boxes needed in-person. Be sure to ask about our professional packing services, or request your a free professional move estimate.
Discover our Minneapolis – St. Paul or La Crosse, WI Location
There are hundreds of wonderful neighborhoods in the La Crosse, WI and Greater Minneapolis and St. Paul areas. If you are moving in, welcome! For those moving away, we're sad to see you go! Whatever the case may be, there's more to the move than just packing. In addition to being a one-stop-shop for packaging supplies, we also offer professional packing and moving services. If you need some professional Wisconsin or Minneapolis Moving Help, we would the opportunity to lend a hand.
For in depth details about moving to or from the Minneapolis, MN area, visit Piepho Moving & Storage today! We are your trusted Minneapolis, MN movers