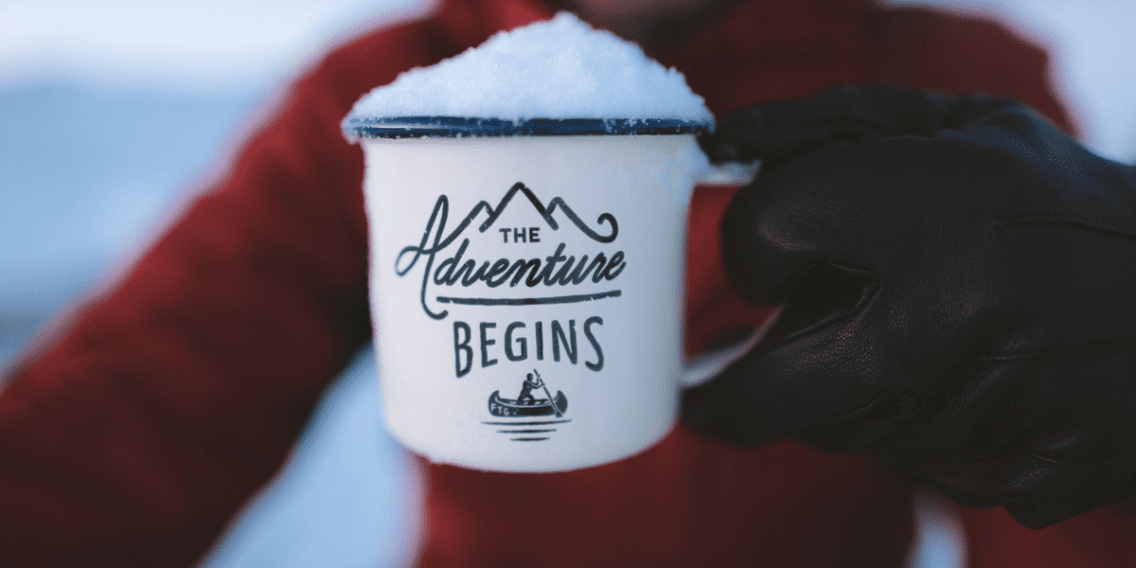 How to Make Winter Moving Easy: The Top Eight Tips
Winter Moving: Top Eight Tips To Help Make Things Easy
Winter is here! With Rochester & Minneapolis, MN, blanketed in snow, we've got plenty of opportunities to indulge in the seasonal activities we love. After all, what's better than building a snowman with your kiddos in the front yard, having a family ski day at Welch Village or moving?
*Gasp*
That's right, I said it. Moving in winter! You may ask, is winter moving even possible without undue suffering and perhaps frostbite? The answer is yes! Take a look at our top eight tips to help you master the art of moving in winter.
Keep an eye on the weather.

As we know from living in Rochester, MN, winter weather is unpredictable. Leading up to your move, check the weather channel two weeks before and then every day the week of the move. If you're concerned about troublesome conditions, call your Rochester moving and storage company to see if you should reschedule. It's better to delay the move than get caught in a blizzard.

Consider these household goods.

If you decide to pack your belongings, double wrap fragile items in paper when packing because they may become more brittle in the cold weather encountered during winter moving. Low temperatures are just troublesome for plants. Unfortunately, when moving in the winter plants have a lower chance of surviving the relocation. Also, be mindful of electronics and musical instruments as these are also more sensitive to colder temperatures.

Find winter storage.

Some of your belongings might not be up for moving in winter. Consider a climate controlled warehouse facility to keep these sensitive items safe and warm until the last winter storm has passed.

Check utilities at your new home.

Make sure that all of the utilities at your new home are turned on and working BEFORE you start moving. When moving in the winter, we recommend having utilities turned on at least one day before moving to ensure that your home welcomes you with toasty warmth.

Board your pets.

Everyone gets excited on moving day, even your fur babies! An open door to a winter wonderland may be tempting for your puppy, but it is sure to be anxiety inducing for you. Avoid the stress of having your pet disappear amidst the hustle and bustle of moving in the winter. Check local boarders and kennels for one or two day discounted rates. If you'd rather keep your pet close during the move, designate a special room for her. Be sure everything that needs to be moved is out of the room and keep the door closed. Keep the room stocked with food and water and maybe a treat or two for your furry friend.

Clear the snow.

Be sure to salt, shovel or snow blow your driveway or any other walkways you think movers may use so they can safely carry your belongings. It's always helpful to keep an extra shovel and some salt on hand just in case you encounter snow when moving in the winter.

Keep winter essentials with you and dress in layers.

Day of the move, you will have people going in and out of your house for hours. During winter this means cold air will inevitably find its way inside. Be prepared and dress in the appropriate amount of layers. Keep extra winter essentials on hand in case yours get wet from snow. Make sure other items like snow boots, coats and a few cozy quilts get packed in your car and not the moving truck.

Don't forget a warm beverage!

Keep a crockpot cooking with hot cocoa, warm apple cider or your favorite winter beverage. When it seems like Jack Frost has gotten the best of you, take a break for a hot beverage to your spirits high.
Visit our Minneapolis – St. Paul or La Crosse, WI Locations
Winter can be brutal, but following these tips will save you time so you can get back to those winter activities that make this season so magical. If you're not a cold weather person, and prefer the thought of snuggling up by the fireplace in a big fuzzy blanket over moving in the cold, you may want to look for some Movers in St. Paul or La Crosse, WI to brave the elements for you.