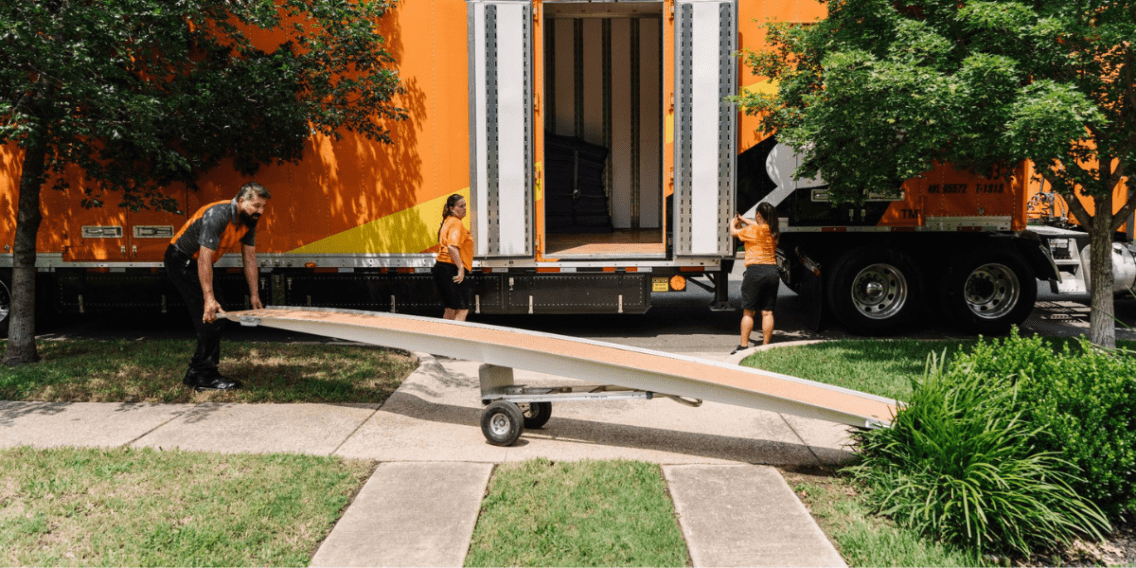 How To Move A Heavy Appliance Safely
During the last week or so before moving day arrives, most of us are so super focused on making sure that all of our boxes and totes are packed up, that we don't give a lot of thought to how we are going to move our bulky household appliances. Heavy and large equipment including fridges, stoves, washing machines and dryers can be a real challenge to relocate if proper planning is not done beforehand.
Here are some great tips on how to safely move appliances to your new home without damaging them, the floors and just as importantly, your back in the process.
Start With The Basics You Will Need
Before even thinking about moving your household appliances, arm yourself with some helpful tools that will make the process a lot easier.
Moving Blankets – These thick, heavy-duty blankets are so helpful in avoiding walls, floors and your appliances themselves from getting nicked or scratched.
Dolly/Hand Truck – This one piece of equipment will prevent more injured backs than just about anything else. Being able to wheel your appliances through the house on the way to the truck will be worth its weight in gold.
Appliance Straps – Putting your giant freezer on the dolly is one thing, but you certainly do not want it shifting or moving around while it is on the way to the truck. Once you have your appliance loaded onto the hand truck, be sure it is strapped down tight to prevent it from falling off or becoming unbalanced.
Now that you have the proper tools in hand, here's how to get ready to move everything.
Fridge or Freezer  
Well before moving day, clean it out and only pack the items you still want.
Secure the doors with duct tape or a bungie cord, so they stay closed while being moved.
Tape up the power cord in the back, so it does not become a trip hazard.
Use moving blankets to avoid dents, dings or scratches.
Washing Machine/Dryer
On the washer, carefully turn off the water supply and disconnect the hose lines.
If you have a gas dryer, be sure to turn the gas off and slowly remove the line from the supply.
Secure all hoses and cords with tape, so they do not drag along the floor during the move.
Wrap moving blankets around the units to avoid dents and marks.
Stove/Ranges
Carefully remove all racks and cooking trays from the oven to reduce weight.
If you have a gas stove, carefully shut off the supply and disconnect the stove. If you are at all unsure about how to do this, ask a professional to assist.
Cover any glass on the stove with cardboard or protective bubble wrap.
Tape up the cord and attach it firmly to the back of the unit.
Use blankets to protect the appliance's finish while it is in transport.
So How Do We Go About Moving Heavy Appliances??
Moving household appliances such as refrigerators, stoves, washing machines or dryers is not an easy job, but with the proper tools, preparation and strategies in place, it can be done safely and without any damage being done to their delicate surfaces. Take the time to move your appliances properly, as it will be well worth the effort when they arrive at your new home damage free and ready to provide you with many more years of reliable service.
If you are looking for professional moving and relocation services in the Minneapolis – St. Paul, MN area, please do no hesitate to get in contact with us. We offer free moving and relocation quotes at all times!