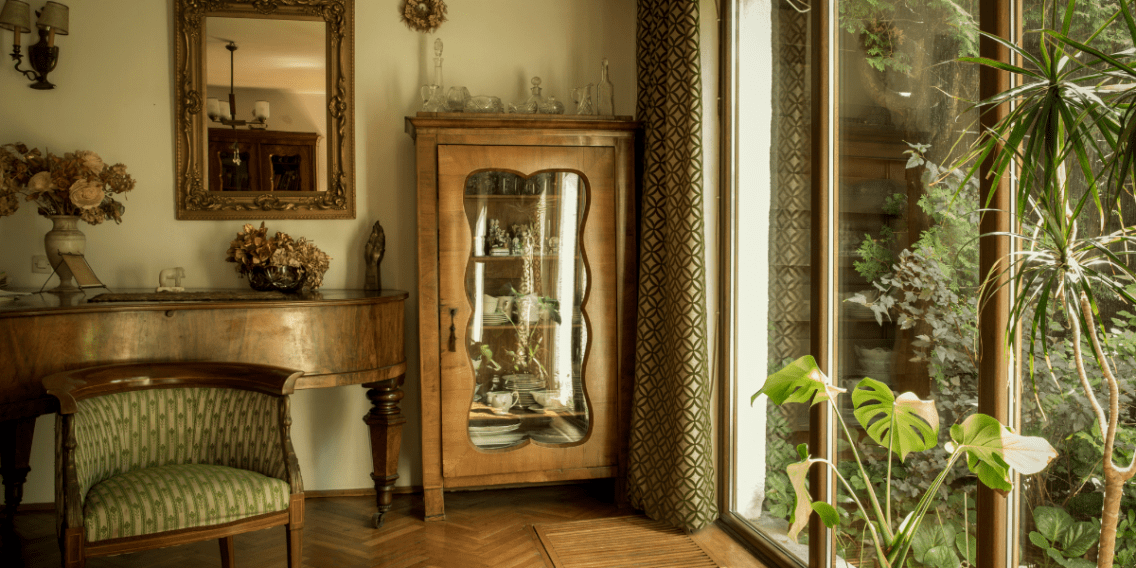 Keeping Family Heirlooms Safe During A Move
Your Grandma's matching china cabinet and buffet meant a lot to her. She treasured those pieces through the decades and now you are fortunate enough to have them to enjoy. Whether your family's heirlooms were brought over from the old country or purchased from the corner furniture store in the small town that your grandma grew up in, you want to keep these special items damage free and maybe even one day pass them down to the next generation.
When it's time to move, many people worry about damaging fragile or valuable objects, such as family heirlooms. The good news is that with careful preparation, your family's special possessions will make it to your new home without a scratch. Here are some great tips for keeping heirlooms safe during a move.
Preparation
Antique furniture is often beautifully finished, made from quality wood and in the case of a china cabinet, can contain lots of glass. It is critical that you protect your heirlooms from damage by completely covering their surfaces as best as possible. Removing drawers from dressers and transporting them in your own car can help avoid dings and scratches. Wrap the main piece completely in several layers of thick, bubble wrap to protect it from the walls of the truck and difficult to navigate corners. Glass doors can be taken off from their hinges and wrapped separately for safe transport. Preparing and planning ahead of time to move special furniture will pay off when your piece arrives at the new place completely unscathed.
Communication
When utilizing the services of a professional moving company, be sure to discuss ahead of time with the project manager the need to treat your heirlooms with kid gloves. If your antiques are properly covered, the moving crew may not be able to distinguish them from regular items. While professional movers are always very careful with everything a customer owns, their knowing to provide a bit more TLC on fragile pieces will help them arrive in 100% pre-move condition. The moving company agent will also appreciate the open lines of communication you've established.
A Picture Is Worth More Than a Thousand Words
Before you wrap up your family's heirlooms like a swaddled, new born baby coming home from the hospital, get out the camera (or most likely your phone) and take pictures of everything. Doing this actually accomplishes a number of things. It allows you to not only become reacquainted with the unique details of your special pieces, but also attain a true assessment of their condition before the movers come. Should any of your antiques get damaged in route to the new place, having pictures can help both you and the moving company determine the exact extent of any discovered damage.
Pass The Baton
Sometimes it's just not possible to take large family heirlooms like furniture with you during a move. If that is the case and you still want to keep them around, call in the relatives. Giving these sentimental items to another person can be difficult, but it's the best way to make sure that the pieces stay around and get the respect they deserve. It's also a good idea before you offer to give your prized possessions away to decide if you will ever want them back sometime in the future. Just because you can't bring Granny's stuff with you now doesn't mean you want to lose it forever. Avoiding any future misunderstandings with a favorite cousin will play a big role in maintaining harmonious family relationships.
Moving family heirlooms can be a bit tricky, but with the proper thought, care and preparation, it can be done very successfully. Take the time to adequately cover these items, remove drawers and glass for safer transport. Be sure to discuss your concerns with the movers and take lots of pictures. All of this effort will be well worth it when the time comes for the family to gather around Grandma's prized dining room table once again for Thanksgiving.
Happy Moving!
Contact Us Today For Details on Heirloom Packing
For more information regarding Heirloom packing or the packing of delicate/fragile belongings. Visit Piepho Moving & Storage today! For general moving information in the Minneapolis or Wisconsin areas. Fill out our FREE Quote form today!