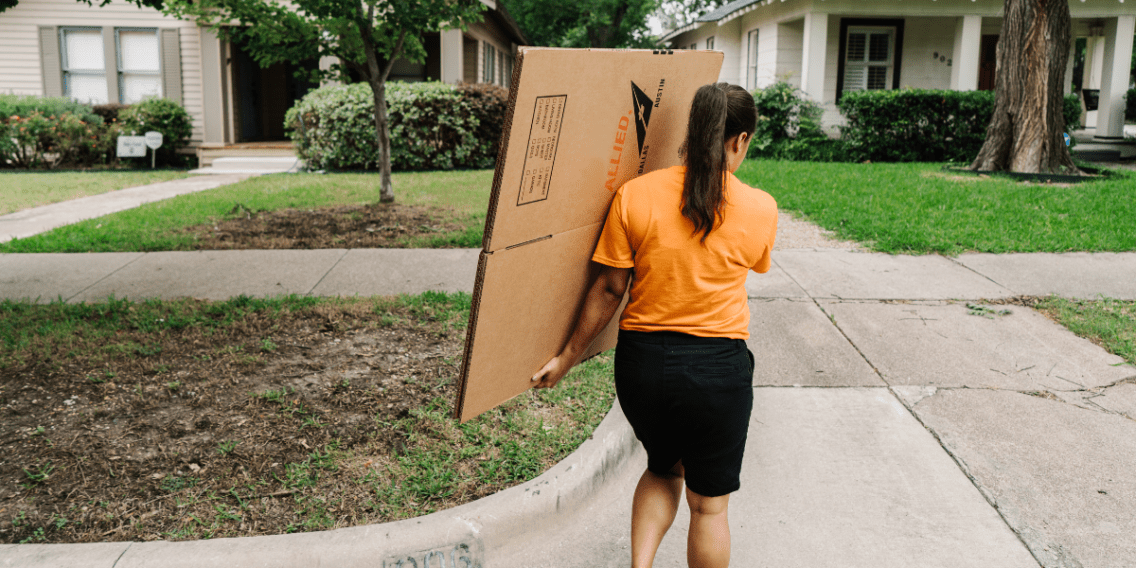 Learn what moving boxes and packing supplies you'll need for your residential move
Learn What Moving Boxes and Packing Supplies You'll Need For Your Residential Move
Packing your own belongings is a pretty daunting project. Having a good packing strategy and the right moving boxes and packing supplies on hand will help you get the job done faster with less frustration.
Packing Strategy
Identify fragile, large, or awkwardly shaped items. Pack these first, as these may take more time and attention. Getting the hard stuff out of the way first is a great stress reducer!
Pack on a room-by-room basis and start well in advance of your moving day. You might set yourself a goal of packing one room a day.
Moving Boxes List
Small boxes for heavier items such as books.
Larger boxes for lightweight items such as blankets, pillow, and towels.
Specialty boxes for hanging clothes, packing fragile items such as dishes, glasses, mirrors, framed art or photos, mattresses, and more.
Packing Supplies List
Padding such as newspaper, packing peanuts, or bubble wrap for fragile items.
Packing tape.
Markers to label boxes with contents and the room to which each box will be moved.
Mattress covers.
Stretch wrap to protect large items that don't go in boxes such as couches.
Zip lock baggies.
Pro Tips
After you've unpacked at your new home, recycle your used boxes and newspapers. Ask your moving company if they pick up used boxes for reuse or recycling.
Submit a change of address form at the Postal Service website to get mail forwarded from your old address.
Change your address directly with the companies that send you bills and statements by mail such as credit card issuers, insurance companies, banks etc.
Piepho Moving & Storage sells new and use moving boxes and packing supplies. Call Piepho for more information at 800-622-4515. We're your local Allied Van Lines agent in Minneapolis, St. Paul, Rochester, Mankato MN or La Crosse Wisconsin.
Best wishes for a safe and easy move!