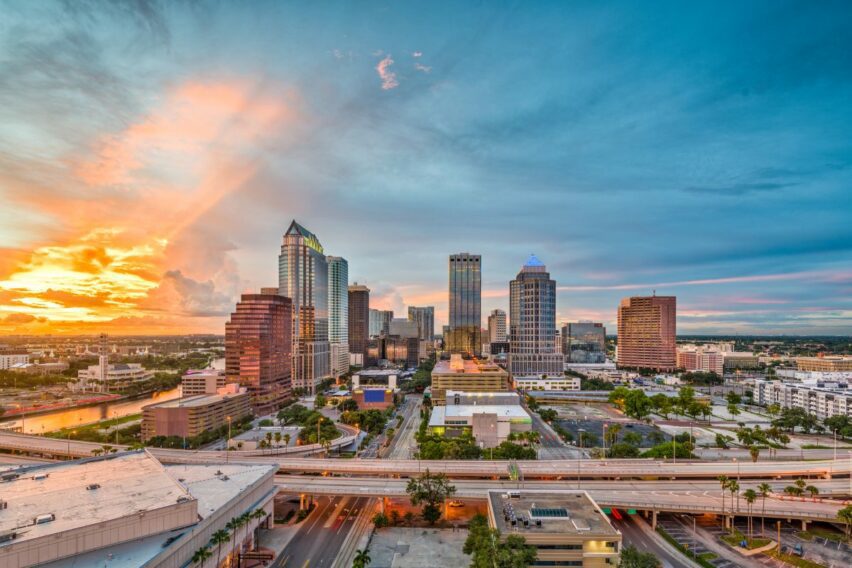 How To Have a Successful Moving From Minneapolis To Tampa, Fl
Have a new job in Tampa, Florida? Moving for schooling opportunities, or to be closer to the family? Or just want a change of scenery? Whatever the reason to make a move from Minneapolis to Tampa, let's have a look at what you will leave behind in Minneapolis and will receive in Tampa.
Weather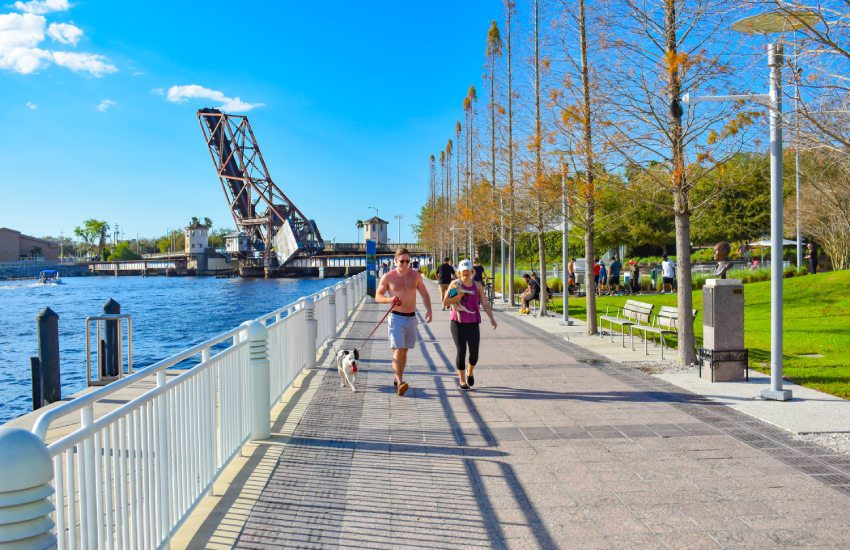 Many people regard Minneapolis as a permanently frozen Siberia, quite the opposite of Tampa. Minneapolis is legitimately one of the coldest metro areas on earth. The lowest degree in Minneapolis is lower than even the lowest in Anchorage, Russia, and Moscow – the length of the winter in those three places is just longer than in Minneapolis but not as cold (even though some people in Minneapolis complain about the length of winters there too!) A move to Tampa will be a wonderful change as the weather there is considered ideal according to the Climatic Data Center, meaning more days with clear skies and better weather to explore the outdoors or venture into the many malls. Find out more about the differences in climate including aspects such as wind speed, annual rainfall, hours of daylight, and more; and see that Tampa has the best to offer in weather!
Things to do
When living in Tampa you can have an outdoor adventure every day!
The Bush Gardens® at Tampa Bay offers 300 acres of fascinating attractions and exotic explorations. It has thrilling rides, more than 12 000 different animals in the country's premier zoo, restaurants, live shows, shops, and games. A move to Tampa, Florida will offer you these exciting adventures on your doorstep!
The Glazer Children's Museum
has innovative play and discovery options ideal for little ones between the ages of 0 to 10 years in this 53 000 square foot museum, with a comprehensive program and special events. These children's games create learning opportunities, promote wellness and self-esteem, and strengthen family connections.
Tampa Riverwalk
This smartphone audio walking tour along the Hillsborough River will give you some information and treasures about Tampa. It leads you to see the landmarks like Heroes Plaza, The River Wall, and Sparkman Wharf, and the audio answers fun trivia questions at some locations. It is an ideal tour to do with the whole family, as it is self-led with your own audio, and you can stop and start as you wish.

Tampa's attractions are endless. You can plan your own arts and culture trip,  
plan a zipline or canoeing trip to see a different side of Tampa, go on a self-guided cycling tour, walking tour, theatres… anything your heart desires. Or just relax and enjoy the special cuisine like classic Cuban sandwiches, a Southern-style BBQ, and Empanadas, or maybe have your own relaxing meal at your own home in Tampa!
Cost of Living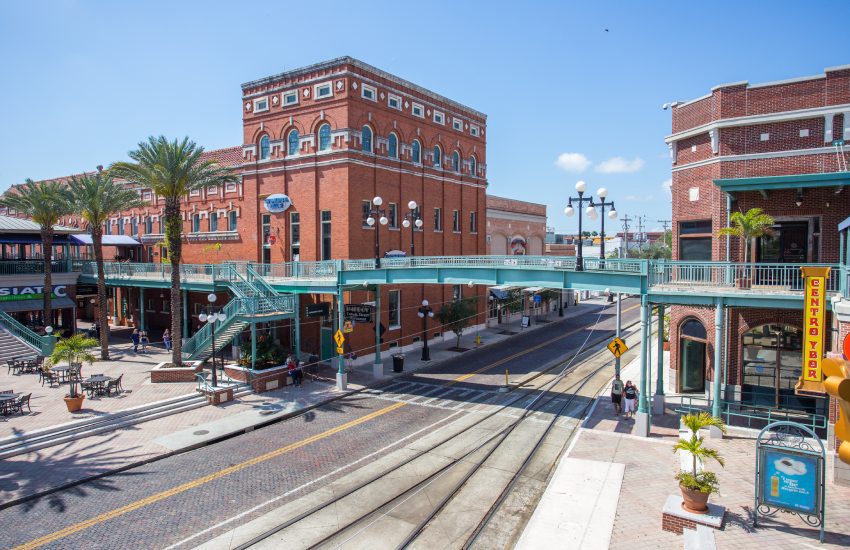 Will you be able to afford a move to Tampa, Florida? What is the cost-of-living index based on? The cost-of-living estimate include housing, food, energy, medical expenses, transportation, taxes, and other necessities. The cost of living in Minneapolis is 15.1% higher than the National average and the prices went up by 1.4% from a year ago, with the largest increases found in transportation, food, and housing. Median home cost is 7% more expensive in Minneapolis, and the average rent of a three-bedroom apartment is $ 2938 compared to $2 531, according to numbeo.
Another huge expense that contributes to the cost of living is energy. With the poor weather in Minneapolis, storms, and strong winds that force people to stay indoors, the energy cost increases dramatically and a household can expect to pay more for utility bills in Minneapolis, compared to Tampa, Florida.
Overall, Minneapolis is 1.3% more expensive than Tampa, Florida. See the comparison highlights of other household expenses to take on this move to Tampa, Florida.
Keep in mind that Florida is one of the 8 states with no personal income tax whereas Minnesota is ranked 5th among the top highest income tax states according to a comparison done by the Tax Foundation.
Education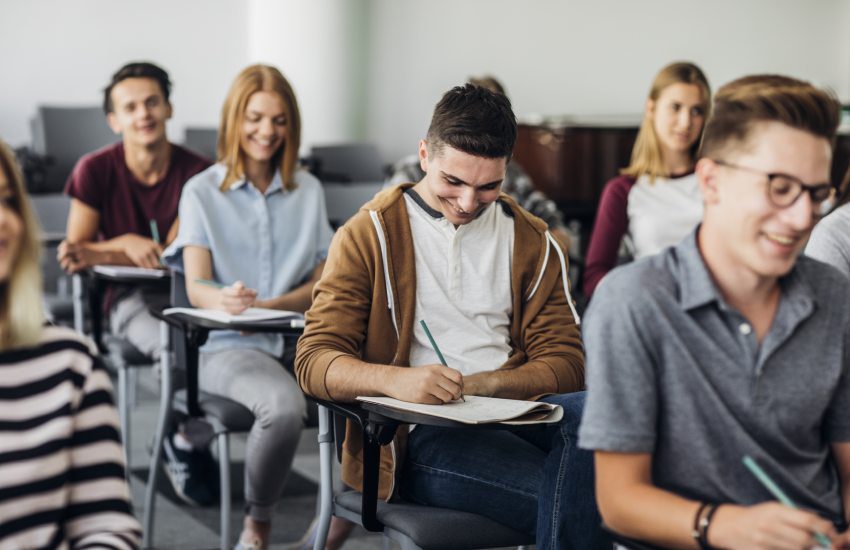 Tampa has 110 public elementary, middle, and high schools, with 228 private schools. For tertiary education, Tampa is home to seven colleges and/or universities. The Hillsborough County School District was ranked #21 of 100 districts in the US. Florida was ranked number 3 in the US for education.

Neighborhoods in Tampa, Florida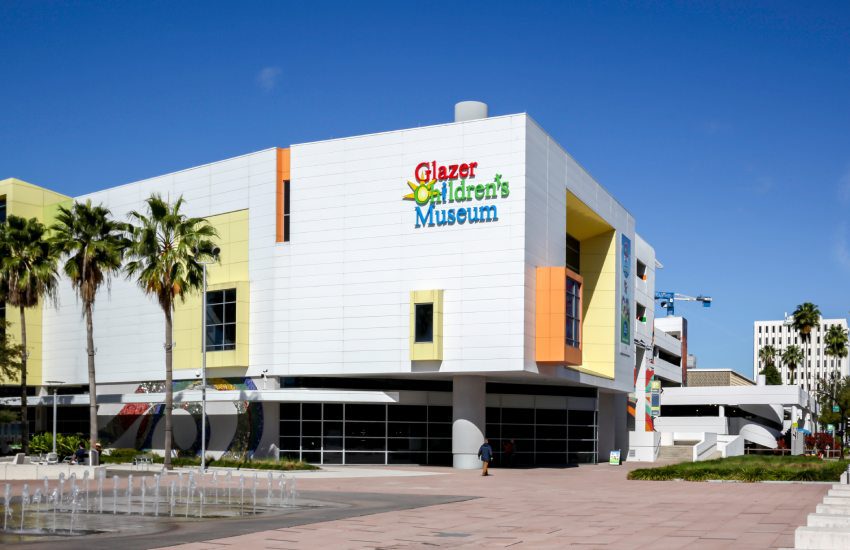 Tampa is home to a variety of diverse neighborhoods from active family orientated communities to the more relaxed single families. Even though Tampa is the economic hub of west central Florida, the neighborhoods offer the tranquil feeling away from the hustle and bustle of city life – yet, within quick reach if necessary.
There are many neighborhoods to choose from along the bay, on the outskirts of the city, or many others that you should explore to find the best option for you and your family.
Real Estate in Tampa, Florida
Tampa Real Estate is one of the most affordable in the state of Florida and has a record of being one of the best long-term investments in the US. Metro home values have appreciated by nearly 19.5%.
There are many types of properties available like single family homes, luxury family homes, apartments, and condos for sale. In general, it is still considered cheaper to buy in areas like Hillsborough, Hernando, and Pasco.
Take the time and search for your ideal place to buy in Tampa, Florida by contacting one of the many real estate agents.
Making friends
There is an old joke about the more reserved, private people living in Minnesota stating that they will happily give you directions wherever you want to go, except to their house… This might, of course not be true of all the people in Minneapolis but it might just take time for the locals in Minneapolis to open up to you.
In Tampa, however, the vibe, the people, the beach, the people and everything you can experience there, are welcoming and friendly!
Make your move to Tampa, Florida!
An exciting new time with many adventures, beautiful surroundings, friendly people, warm weather, and a new life await in The Sunshine State!
Contact reliable and professional movers to help you prepare for this transition in your life! Local or long-distance, excellent customer service from Piepho can advise you for a successful move from Minneapolis to  Tampa, Florida.