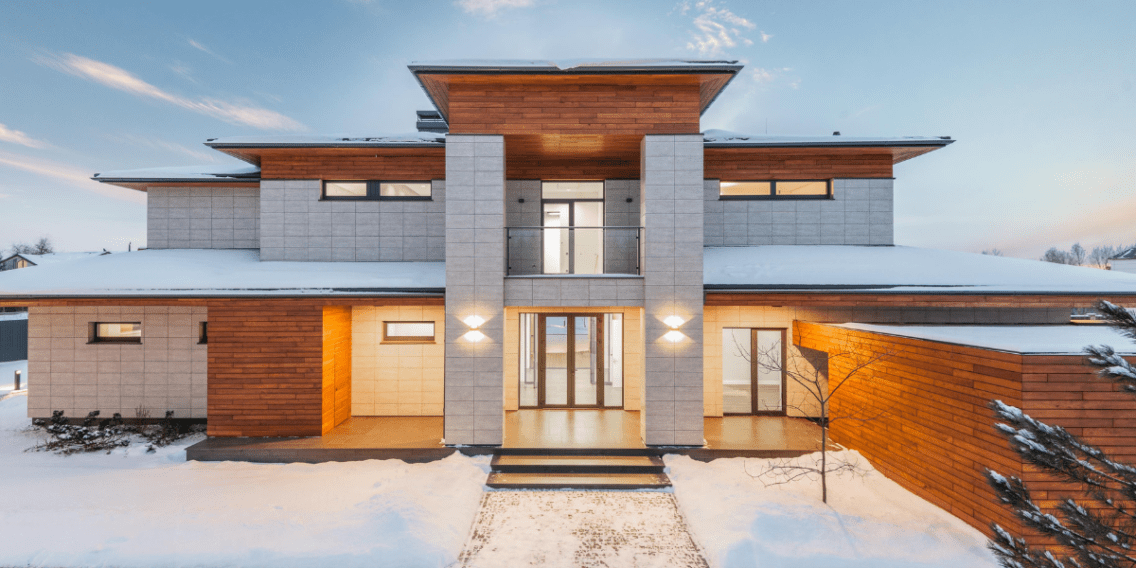 Moving in Winter? Here's How To Make A Winter Move Almost Enjoyable.
How to Survive A Late Winter Move in Minneapolis Minnesota
Tips For Moving In Our Changing March Weather
Did you know that March is one of the snowiest months in Minnesota? For those of us who live or work in Mankato, MN winter extremes, such as 60 degrees today and snow tomorrow, are just a part of everyday life. Still, winter can present its own set of challenges. If you're considering moving in the winter, it helps to plan ahead, regardless of whether you're moving down the road from Mankato to Rochester MN or taking it cross country from Mankato to Manhattan. Once the date is picked, often months in advance, start prepping in anticipation of the big day. Ideally, there will be nothing but sunshine and smiles…but moving in the winter means sometimes a big monkey wrench throws off your plans — bad weather.
Although even the best professional moving companies can't stop the snow, sleet, rain or increase the temperature, we can help make moving in winter as seamless as possible. Here's how to move in all kinds of bad weather conditions, and maybe even keep a smile on your face.
Extreme Cold
Winter moving can be tough on your belongings, especially when travelling from one extreme climate to another. Some materials expand and contract when exposed to a drastic change in temperature, including wood, metal, porcelain, leather and some stone. Properly prepping and packing each item according to its unique needs is extremely important! Your Allied Van Lines movers are trained in packing fragile items, so you might consider having them pack your breakable belongings. Another option is to opt for a climate controlled Mankato, MN storage facility to keep more fragile items safe until the weather gets milder.
Extremely cold temperatures can also be tough on you, so dress warmly. Keep blankets nearby and maybe even a cup of hot cocoa in hand! If necessary, don't be afraid to delay your winter move.
Snow
If snow is in the forecast on the day of your winter move, you're going to want a good shovel or snow blower. It's important to keep sidewalks and driveways clear so you and your team of Mankato movers can work safely. Throw down some salt or sand a few hours before movers arrive to conquer the slick conditions. Don't forget about clearing the walkways of your new home too.
To protect the inside of your home, your Mankato Allied Van Lines movers will put down cardboard or plastic to prevent tracked in snow, ice and salt from damaging floors.
Rain
Although rain isn't as slippery as snow, if temperatures begin to dance around freezing it can become just as hazardous. Watch the weather and have salt at the ready to avoid slipping on the new ice rink covering your old sidewalk.
Your Allied Van Lines movers will add an extra protective layer to your belongings as a shield from the elements when it's raining (or snowing, for that matter).
Other Dangerous Conditions
Sometimes Mankato weather turns from extreme to downright dangerous at the drop of a hat. When moving in winter, always pay attention to things like blizzard and wind chill warnings. No move is worth the risk of your safety, so your Allied Van Lines agent will work with you to come up with a reasonable solution.
When winter moving is in your plans, whether you're in Mankato, MN or any other colder winter climate, it is always best to over prepare for that snow storm, freezing rain, or dreaded "mixed precip". Take a little more care in packing, keep those outdoor walkways from getting too slick, dress in layers, and you'll be well on your way to managing the challenges of a winter move.
More Winter Tips and Helpful Winter Residential Moving Information
This post wraps up our brief 2016-17 series on the benefits and challenges of moving in winter in our colder Minnesota and Wisconsin climate. Check out our other informative posts on winter residential moving here.
Learn more about our Minneapolis – St. Paul Location
For additional details about moving and storage solutions in the Minneapolis, MN area, visit Piepho Moving & Storage today! We are your trusted Minneapolis, MN moving company.