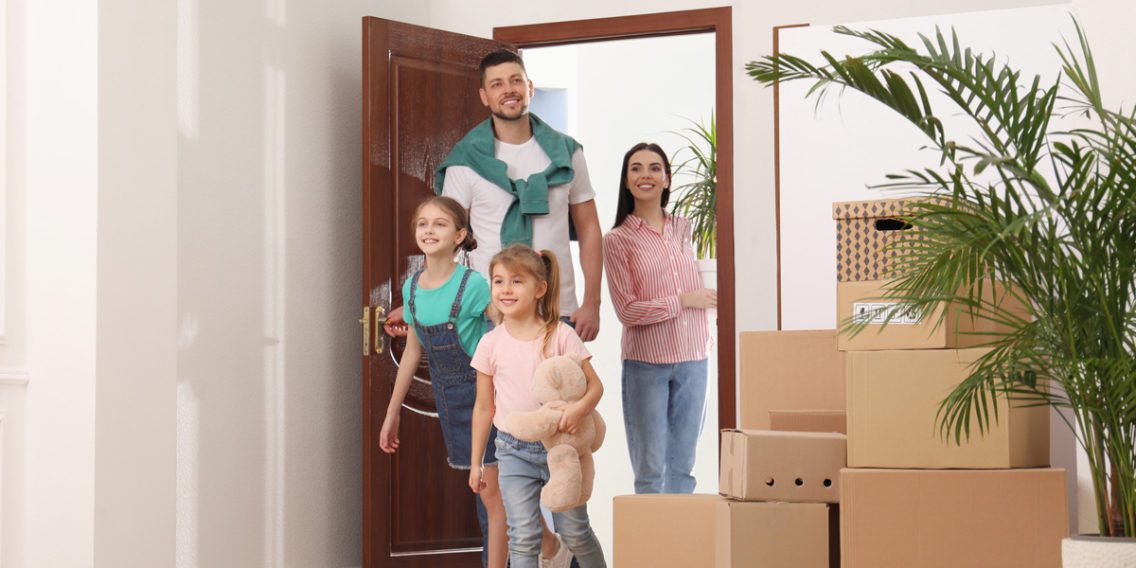 Things to Do After Moving into a New House
The move is finally done and you wake up the next morning to a sea of brown, cardboard boxes. Your coffee maker is still packed, so you run out for a cup of java. As you contemplate tacking the unpacking job before you, it's a good idea to keep in mind that there are a number of things you should do. Let's look at the 8 best things to do after moving into a new house!
Here Are Our Top 8 Things to Do After Moving:
• Document Everything – After moving into a new house, it's very important to take photos and notes about the overall condition of your new residence. Take a picture of each room and the condition of the walls, appliances etc. Look around for any pre-move in damage, such as holes in walls, stains on the carpeting etc. By doing this you are protecting yourself when the time comes to get the security deposit back.
• Check Your Stuff for Damage – Hopefully all of your possessions made it to the new house in one piece. Even with the most careful packing and a great mover, things happen and occasionally, your stuff will get broken or damaged. If you find yourself in this situation, it's very important to discover any issues quickly. In some cases, you might only have a limited time to report damaged goods to the moving company if you plan to make a claim. Also take a look at your contract to see what the provisions are for liability coverage from the mover.
• Learn About Trash – For a few weeks after your move into a new house, you are going to produce a lot more garbage than normal with empty boxes, newspaper, etc. If you are a renter, be sure to find out where to put your trash and if there are special rules for new move in's. If you bought your new house, contact the city or garbage company to make sure you know what day of the week garbage is picked up and any other important details. Don't forget to recycle when possible!
• Lock in Safety – Regardless if you own or rent your new residence, after you move, change the locks as soon as possible. If you a renter, ask your landlord if the locks had been changed before you took possession. If not, ask her to do so. Even for homeowners, former occupants may still have keys, believe it or not. So just for safety sake and peace of mind, make sure that copies of keys to your new homestead are not floating around with the wrong people.
• Paint, Paint, Paint – After you move into a new house, you will probably be tired, so get started on any painting jobs as soon as you can. As time passes, you will get more settled and the motivation to paint will soon slip away. In addition, it's a lot easier to paint while your furniture is still in the middle of the room.
• Visit the DMV – It's easy to get all caught up with the actual task of moving and forget that we have to change the address on our drivers' license and registration. This is especially important if we happen to be moving to a new state, as they normally give you only 30 days to do so. You can also update your voting registration while at the DMV. Also, don't forget to tell your insurance company about your new address. You might even be able to save some money!
• Meet Your Neighbors – Too often we live such busy lives that we feel like we don't have time to get to know our neighbors. As the new person in the neighborhood, take a moment to introduce yourself and get to know the people around you. It's not only nice to make new friends, but you never know when you will need to borrow a cup of sugar or some jumper cables.
• Get A Library Card – Visiting the local library after you move, is a great way to get to know the flavor of your new neighborhood. Take advantage of all the activities and resources a library has to offer. Many libraries have community events that you can participate in that are not only fun, but a great way to start to get to know new people.
Stay Organized and Stress-Free
Moving to a new house is very exciting, but it is a lot of work. Completing the moving process of course is the first step, but don't forget there are some very important tasks to handle after the moving van pulls away. As you sit in your cardboard box kingdom, find a note pad and make a check list of these important to do's. Before you know it, your whole life will be humming right along as it always has!
Visit our Minneapolis – St. Paul or Wisconsin Locations
If you are doing your due diligence by reading this blog, it's clear that you want your relocation to go as smoothly as possible. Staying organized after your move, doing your research (good job), and having a game plan are essential to staying on track. Whether this is your first move or tenth, Piepho Moving & Storage is your trusted Wisconsin and Minneapolis Moving Help. For additional details about moving to or from the Minneapolis, MN area, contact us directly at 866-334-0848 or request a free quote.