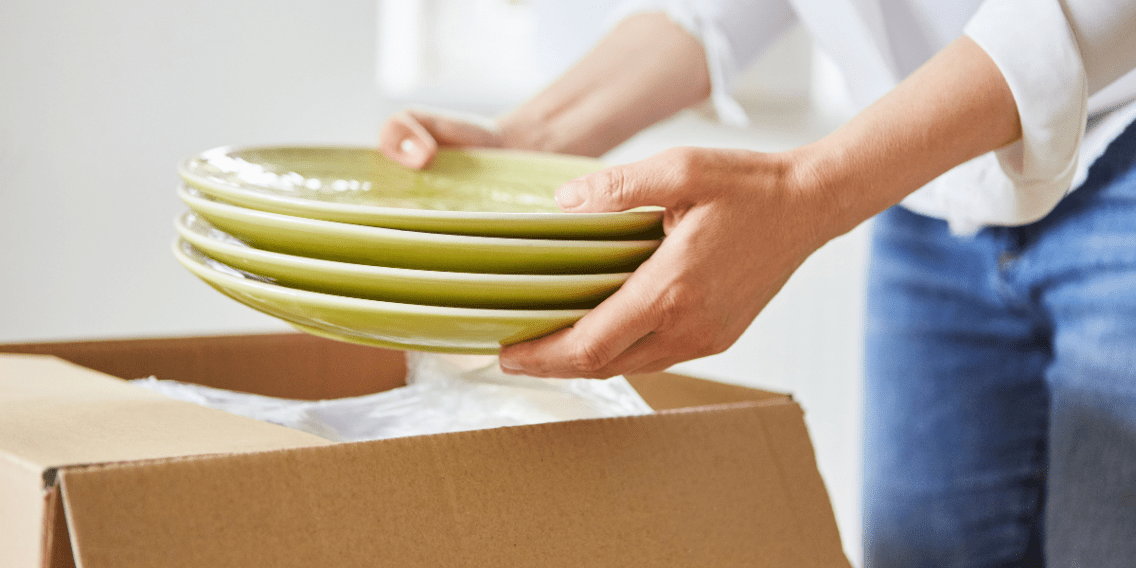 Top Tips To Keep Your Home Clean & Organized After A Move
After months of packing and preparation, moving day has finally come and gone. While it is a real relief to get the actual move out of the way, it can be a bit overwhelming to be left with a house full of boxes after the moving truck pulls away. Don't worry, you are not alone. Most people have trouble trying to figure out where to begin in the unpacking process.
Here are some great tips on how to stay organized and keep your home tidy after a move.
Don't Stress – Give Yourself All The Time You Need
Feeling as if you are under some sort of a self-induced time table to get everything unpacked and put away is not helpful and can cause more stress than it is worth. Experts say that focusing on one room or section of the house at a time is a great way to feel like you are making progress. Set realistic goals of accomplishing certain tasks each day. You will feel a real sense of achievement when at the end of the day, you can look at a room and see the progress that you made.
Move Boxes To Their Proper Location
Hopefully while the move was going on, you were able to direct the movers as to where each box or tub should be placed in the house. If you find that a few of your kitchen cartons wound up in the living room, move them to their proper place before you unpack. This will make the process much more efficient and less stressful.
Prioritize Unpacking By Need
There are some items that you will need immediate access to after arriving at your new home, such as kitchen utensils, toiletries, medication, food and clothing. Start the unpacking process by finding these belongings so they can be used right away. Having these every day essentials nearby will make the unpacking process much more pleasant and less stressful.
Throw Away Boxes & Other Packing Materials As You Go
It is easy to forget how many actual boxes and piles of newspaper it took to pack up the old house. These items will start to accumulate quickly and take up valuable space as you unpack. Instead of waiting until you have 100 boxes and a huge pile of newspapers to throw away, get rid of them a little bit at a time. It is a lot easier to toss out a few things along the way, as compared to tackling a mountain of cardboard and paper all at once.
Don't Be Bashful – Ask For Help
They say that many hands makes a tough job easy. It can be an overwhelming experience to unpack all of your belongings by yourself. Assign specific unpacking projects or tasks to household family members. Ask other relatives or friends if they would be willing to come over and tidy up the house while you are unpacking. It is not easy to ask for help, but you will find that many friends or relatives are happy to pitch in to assist however they can.
Contact Piepho Moving & Storage Today for Free Moving Quote
The unpacking process can take up a lot of time and energy. However, by giving yourself plenty of time to do it, having boxes staged in their proper location, unpacking the most important things first, throwing away boxes a little bit at a time and asking for help, you will be well on your way to getting settled much sooner than you expected.
For more information regarding staying clean and organized or for assistance planning your next move, contact the professional movers at Piepho Moving & Storage today for a Free Moving Quote.