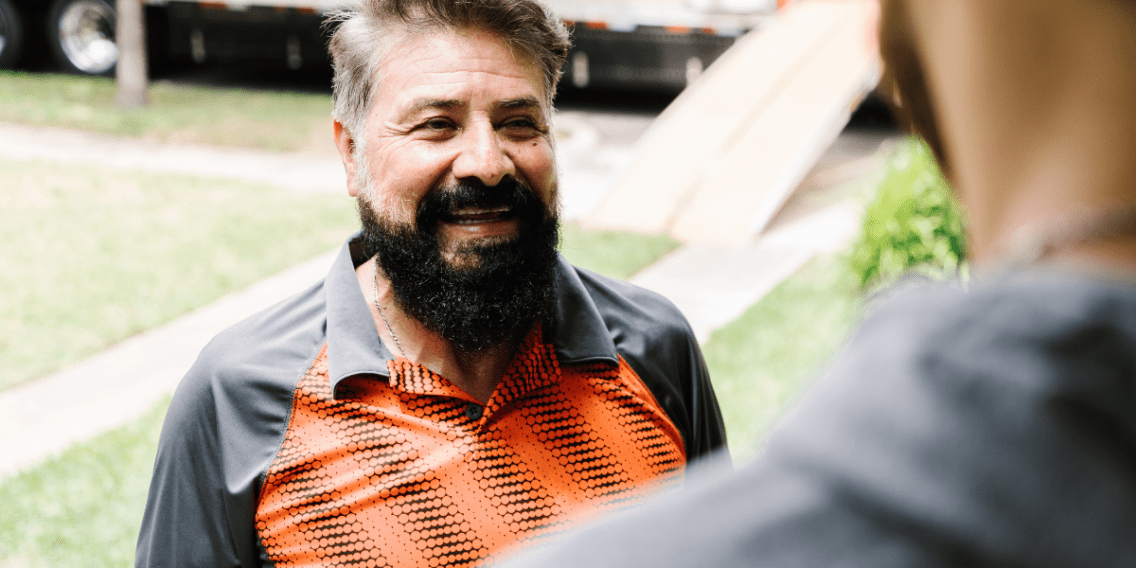 What You Need To Know About Tipping Movers
Tipping Movers
Do You Need To Tip Your Movers And If So, How Much?
We recently got a great question from a Minneapolis customer with an upcoming local move. She asked if it is expected to tip movers, and if so how much should she tip each member of her moving crew? Here's what you need to know to decide if and how much to tip movers.
Should you tip local or long distance movers?
Tipping is, of course, a personal choice and not an expectation. If you decide to offer a gratuity to your Minneapolis movers, then, as with any other service provided, base the tip for your movers on job performance. If the moving crew is polite, hardworking, and delivers your items without damage, a tip may be warranted. On the other hand, if the crew is unprofessional, rude or careless with your belongings, it's understandable that you might not be in a generous mood.
How much should you tip movers?
The big question is: what is a reasonable tip for movers that shows your appreciation? Here is a rule of thumb to help you determine a tip for your movers. Calculate your tip for each mover based on the number of hours the crew is on the job. The average range for a tip is $4 to $6 per person, per hour. Here's an example using a three person crew for a full eight hour work day.
You think the movers did an okay job: tip $4 per hour, or $32 each.
The moving crew did a satisfactory job: tip $5 per hour, or $40 each.
Your movers were great: tip $6 per hour, or $48 each.
But, if your Minneapolis moving company goes above and beyond, or if your move is more complex (you have a lot of heavy, solid wood furniture, narrow or winding stairs, a steep driveway, etc.) consider adding a few more dollars per hour. I would also recommend offering a larger tip to the driver for directing the move and safely transporting your possessions from one location to other.
When and how do you actually tip your movers?
How To Tip
Once you've figured out how much to tip your movers , you may wonder how to actually give the tip to your Minneapolis moving crew. We recommend one of the following two options:
Sometimes it's easier to give a lump sum of cash to the Allied Van Lines foreman or driver. If you have a crew of five and want to give each mover a $20 tip, give the driver five $20 bills to make it easy for him or her to divvy up. If you feel uncomfortable handing over a wad of cash, use an envelope and tell the driver to split the tip amongst the crew.
Give each mover their tip individually. This option shows that you acknowledge and appreciate their individual efforts that made your move seamless.
When To Tip
The best time to tip your movers is after they've completed the job and all the paperwork is signed.
That said, one of the most memorable tips I received came in the mail with a personal note. Working with a Piepho Moving and Storage crew, I packed a large house in Minneapolis over three long, hot days. A week after packing that residence, I opened my mailbox to find a heartfelt note of gratitude from the customer with a generous tip. I kept her note in my pocket for the rest of the summer as motivation.
What about tipping movers for a long distance move?
When you move long distance with Allied Van Lines, you may have one crew packing and loading you up in Minneapolis, and a different moving crew unloading at your new house. If you are going to tip movers, you should plan on tipping both moving crews. The formula listed above can be applied to tipping long distance movers.
Leave a Positive Review
After experiencing a move that's worth tipping for, take your appreciation a step further and leave a positive review for your Minneapolis moving company. Post a message of thanks on their Facebook page, website, or perhaps on Yelp or Google+.
Tipping movers is a great way to show your moving crew appreciation, and leaving a review shows appreciation to your Allied Van Lines agent. And remember it's your choice!
Discover our Minneapolis – St. Paul Location
For additional details about moving to or from the Minneapolis, MN area, visit Piepho Moving & Storage today! We are your trusted Minneapolis, MN moving & storage company