Specialty
Specialty Office Movers
Efficiently relocate your office and all of your sensitive equipment with expert, full-service solutions from Piepho Moving & Storage.

Full-Service Office Movers
Let us handle your office move from beginning to end. We offer a single point of contact throughout your move. This moving coordinator will walk you through every detail of your relocation and create a moving plan customized to the services you require. Whether you are relocating a small office with a few people or moving a huge corporate office, trying to juggle a tight deadline or handling sensitive computers and printers, our legacy of excellence stands behind you.

Office Delivery and Installation
Office moves often take place on a tight timeline. Stay on top of your schedule with office delivery and installation by Piepho. Our on-demand delivery services ensure you get your office equipment when you need it, and not a moment too early or too late. No looking for a separate install team. No waiting for your IT department to set up your computers. Our trained team can handle most standard installations, getting your office up and running at the same time that they complete delivery.

Move Any Office, Anywhere
We can handle office moves of any size, from small businesses to major corporations. And, as a premier Allied Van Lines agent, we use our connections across 130 countries to relocate your office anywhere in the world. Trust our 70+ years of experience, hundreds of happy reviews, and reputation for integrity to complete your office move in the Midwest, across the country, or in any nation you choose.

Military-Approved Warehouse Facilities
Our warehouses are among the most secure in the nation. By adhering to military-approved standards for security, we ensure the security of all of your valuable office equipment. Here are some of the other safety measures we take for your peace of mind:
Sprinklers
Fire protection
Controlled access
Employee background checks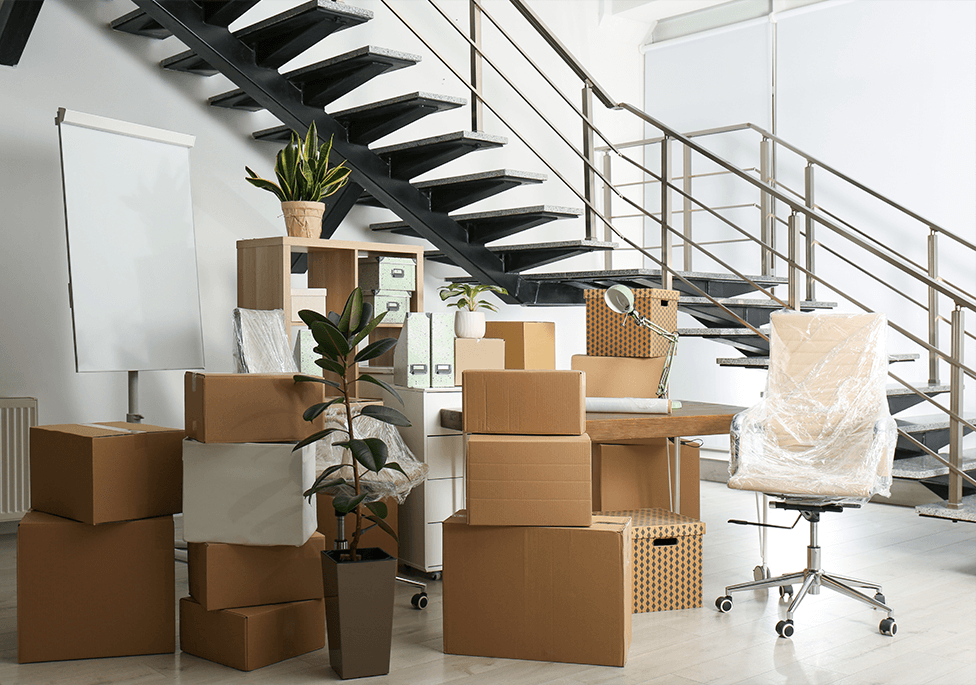 Commercial Warehouse Storage
Use our military-approved warehouse facilities to store your office equipment. Printers. Computers. Copiers. Even desks, chairs, and cubicles can all stay in our state-of-the-art warehousing. With more than 100,000 square feet in multiple locations, we have a convenient and climate-controlled place to keep your office equipment until you are ready to install it in your new location. It is all part of our full-service solutions and family-owned commitment to exceptional customer service.