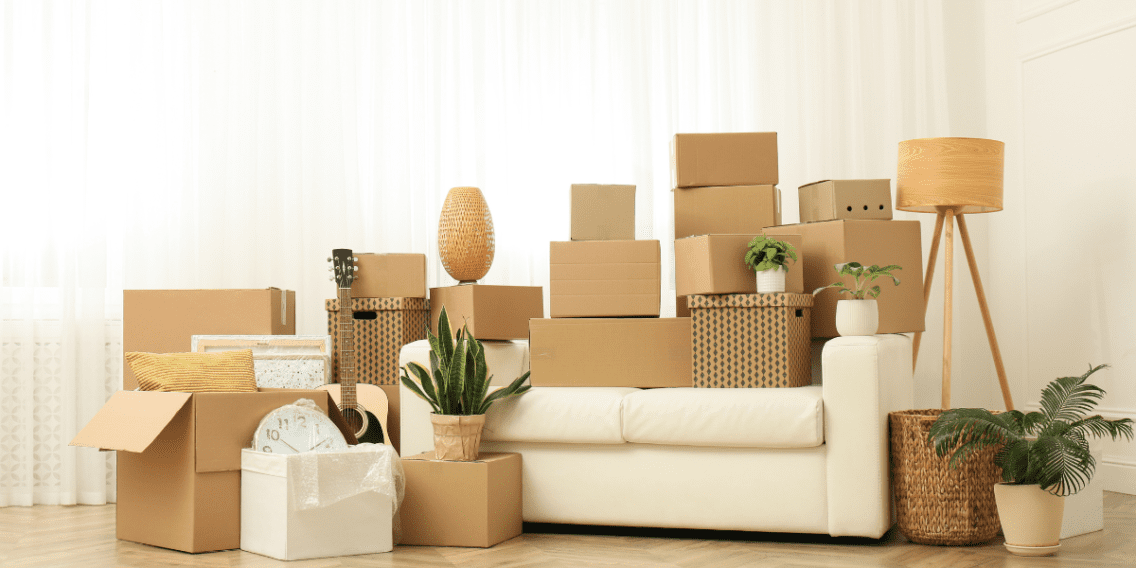 How to Make Your Move More Eco-Friendly
The truck has been reserved and you are ready to start the next chapter in your life by moving to a new home. People who are relocating have a lot on their minds, but their move's impact on the environment is rarely one of them.
Most of us today do everything we can to be green. We recycle, bring reusable bags to the grocery store and use LED light bulbs. Did you know that there is even a way to go green while moving? Think how awesome it would be to help save the Earth, as you transport Grandma's favorite china cabinet to its new home. If you want a move that is green friendly, here are some great tips to help make it happen.
Save Gas By Bringing Less Stuff 
One of the best ways to get green as you move is to finally get rid of a lot of stuff that you don't need anymore. Real estate professionals call this de-cluttering. Take the time to go through old clothes, books, dishes, VCR's and even furniture to decide if you want to take them with you. A great way to defer the cost of moving is to have a garage sale to sell all the items you want to leave behind. Not only will you make a little money, but your moving truck will also burn less gas as it hauls a lighter load to the new location.
Recycle Everything You Can
One of the most surprising things we discover while we are moving is how much stuff has been accumulated over the years. During the packing process, most people find things that they completely forgot they owned. Many people just start throwing these unwanted items in the trash, but they forget that many household products are made from recyclable materials. Gather up all the glass, plastic and paper you can find and put them into recycle bins. It will be a great feeling to know that these materials will be used again, instead of being buried in a landfill. .      
Used Boxes Scream Green
Sometimes it is easier to just go to a store and buy a bunch of new boxes, instead of searching around town for available used ones. If you can, make the effort to get your boxes from the grocery store, the local home supply retailer or anywhere else you can find them.  Second hand boxes already exist, which means that additional water and paper resources will not be used to produce new ones. Some stores are even happy to give you their heavy duty, sturdy boxes, which are great for packing books and dishes. Utilizing plastic crates or laundry baskets to pack stuff up are great alternatives to cardboard boxes as well.
Moving Day Energy Savings
When the big day arrives, there will naturally be many people moving in and out of your home and numerous doors will be propped open for excessive amounts of time in order to get boxes and furniture through tight spaces. Because we are so busy on moving day, we forget that our house's HVAC system is working overtime, trying to maintain set temperatures on the thermostat. Depending upon the time of the year in which you move, furnaces will burn more gas trying to keep the house warm and air conditioning units will work much harder than normal in the attempt to keep rooms cool. Take the time to turn off (or way down) the home's heating and cooling systems, so you are not wasting a lot of energy. The same goes for light bulbs. Not every light in the house needs to be on during the move, so turn off as many as possible.
Moving can be a complicated process, but with proper planning and a well thought out game plan, it can be a great success. Resourceful people are always finding more ways to be environmentally conscious and your efforts to move in a green fashion will play a big part in conserving precious resources.
Practice Makes Perfect
As mentioned above, moving can be stressful and most people will do what they can to make the transition as easy as possible, even at the expense of being eco-friendly, perhaps. The old adage, "practice makes perfect" absolutely applies to moving. The La Crosse, WI and Minnesota Twin Cities Movers at Piepho have seen it all and are not only a reliable moving and packing partner but extremely efficient and eco-friendly as well. If you are interested in learning more about moving services in Minneapolis & St. Paul, MN or La Crosse WI. Please do not hesitate to contact Piepho Moving & Storage today!
If you are interested in learning more about moving services in Minneapolis & St. Paul, MN or La Crosse WI. Please do not hesitate to contact Piepho Moving & Storage today!