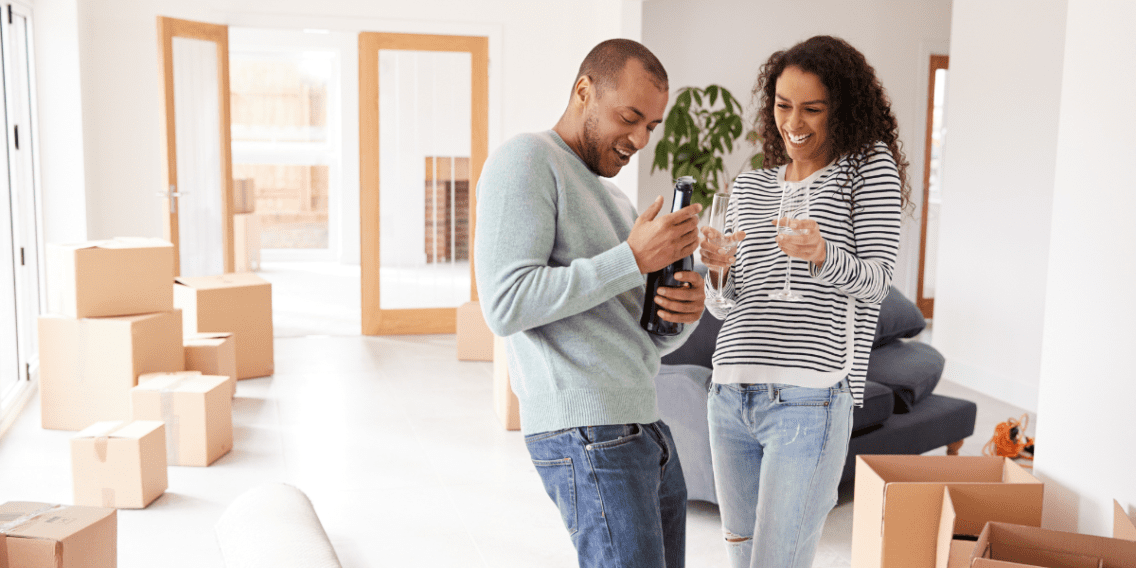 How to Move A Wine Collection
If you're an avid wine collector and are relocating to a new home, transporting your collection should be a top priority. Not only could your wine have sentimental value, but many bottles may have significant worth and you'll want to make sure they are moved safely, in order to maintain your investment.
Moving wine requires planning. The first decision to make is deciding whether or not to hire a professional moving company to move your collection or part of it.
Choosing an experienced mover like Piepho Moving & Storage to assist with moving your wine can be helpful. Piepho has decades of industry-experience, moving a wide variety of items to and from Minnesota and Wisconsin. We specialize in residential moving services, including items that are delicate, like wine. As a trusted Allied Van Lines agent that is part of a global network, we help ensure your wine collection is moved safely to anywhere in the world. For your local, long distance and international wine moving needs, our team is ready to serve you.
Regardless of whether you work with a professional mover or not, here are some steps any collector should follow when moving wine.
1. Take an inventory of your collection
To make sure your entire collection is accounted for, create or update a personalized wine log that provides details of your inventory. At the very least, you should include the type of bottle and where it is located in your moving supplies (we'll talk about how to pack wine bottles for a move later in the blog.)
2. Have your win appraised
As mentioned, many of your wine bottles could be valuable, so you'll want to ensure your collection arrives at your home undamaged. Hiring an appraiser to review the market value of your collection is critical, especially if your wine is expensive. Any collection with substantial value should be insured during your move and an accurate appraisal will help you determine coverage. Experienced movers like Piepho will also take several safeguards to protect your wine, such as arranging for climate-controlled transportation.
3. Follow all local, state and international regulations
If you hire an experienced moving company, they will be able to help you navigate the wine moving process. Whether you're moving to a new city in your local area, across the country or overseas, it's important to know the rules. For example, you may be required to pay a tax to import your wine internationally.
How to Pack Wine Bottles for A Move
In the days leading up to your relocation, you'll need to secure the proper moving materials for your wine collection. Start by selecting wine moving boxes that provide the proper support.
Pack each bottle separately in cardboard boxes with dividers and in individual Styrofoam holders.
Use packing paper, bubble wrap and other shipping materials to cushion your collection.
Secure boxes with sufficient packing tape.
Clearly label boxes as "fragile" and with details that correspond with your wine log.
Load boxes carefully and away from other items that might damage your wine.
Transport your boxes so that the bottles can stand upright, to reduce the likelihood they break.
Once your bottles have arrived at your new home, let them rest for a few days to avoid "bottle shock" or "bottle sickness," where wine (especially older varieties) can temporarily lose its normal properties in transit.
Professional Wine Movers
At Piepho Moving & Storage, we help our customers move their most precious items, including valued possessions like wine. Since 1952, our team of professional movers has served residents moving to and from areas around Minneapolis, St. Paul, Mankato, Rochester, and La Crosse, Wisconsin. If you're in need of assistance with your upcoming relocation, contact us today and receive a free moving quote. You can also receive more information by speaking with one of our associates at 800-622-4515, or by sending us an email through our website.