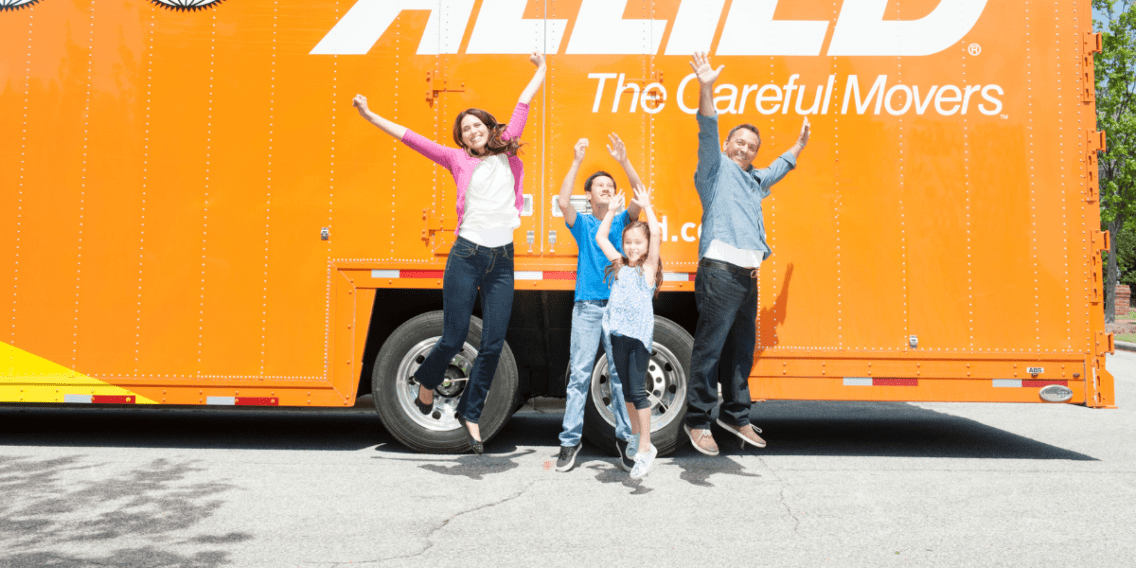 Learn why it is important to get a free in house estimate from your moving company.
Why in-house estimates are important
Watch the above video to learn about in-house estimates for residential moves from Allied Van Lines. If you'd rather have a synopsis, below are two lists. The first covers why you should get a free in-house estimate before hiring your moving company. The second list covers the three types of estimates you might encounter when talking with moving companies.
The Top Six Reasons To Get An In-house Estimate Before You Select A Moving Company For Your Residential Move
It allows you to stay within your moving budget

When you get quotes from several companies, you'll better understand the cost of the move and where you may be able to save money. This knowledge can help you plan your budget realistically.

It lessons the risk of being scammed by unscrupulous moving companies

Stay away from companies that don't provide in-house estimates or ones that are willing to give an estimate over the phone. If they don't visit your residence, they can't give you an accurate quote.

It enables you to negotiate a better deal

When you get estimates from several moving companies, you can compare the quotes and select the best one for your move.

It helps the moving company provide you with a smoother and easier move.

After discussing your exact needs and surveying the items that need to be moved, your moving company can come prepared with the necessary movers, packers, equipment, and moving supplies.

It equips you with more moving knowledge.

You'll get a sense of the professionalism of the company by personally speaking with the consultant who provides you with your moving estimate.

It gives you time to make and informed, thoughtful decision.

You won't feel rushed or pressured to make a rushed decision.
Types Of Residential Move Estimates Provided by Moving Companies
Non-binding estimate

This doesn't require the moving company to charge what they estimate.

Binding estimate

This is a guaranteed price, and holds the moving company to charging the price estimated.

Not to exceed estimate

This means you won't be charged more than the estimated price. But, if the move costs less than your estimate, you are charged this lower, actual cost. That's why this is usually the best type of estimate.
Why is there so much variation between the moving estimates provided by various moving companies?
If there is considerable variation in the moving estimates you receive from different companies, check whether you are approaching companies of the same caliber. The quality of service offered by various companies is not always the same. Do not opt for a company just because they are quoting the lowest price. Also, an over-the-phone estimate and an in-house estimate are unlikely to quote the same price. Hence, do not compare an online or over-the-phone estimate to an in-house estimate.
What about getting moving estimates online?
Online companies do provide moving estimates based on the information you enter. These estimates are usually based on the average weight of items to be moved per room. They will ask some questions like whether you have a pool table or patio furniture. Different companies ask different questions.
If your answers are not accurate, the estimate will not be accurate either. Remember that most customers do not have the expertise to accurately estimate the weight of contents for a move. In-house moving estimates, on the other hand, are done by professionals and hence you will get an accurate quote.
How accurate are phone-based moving estimates?
Just like online estimates, a phone based moving estimate is very unlikely to be accurate. They will guesstimate averages and give you a ballpark number. If you cannot accurately guess the weight of items per room, the estimate you receive will be off the mark.
By contrast, when you get an in-house moving estimate, a professional aka a certified moving consultant will visit your home, ask you a series of questions and accurately estimate the cost of moving. They will tour your home and look at every cupboard, closet, drawer, table, and chair before calculating the cost of the move.
Once they have finished, they will give you a complete list of all the items to be moved and packed. Ideally, you should get an in-house moving estimate from at least three reputable companies. You are unlikely to see more than a 10% difference between the estimates provided by various movers. Now, in case you find large discrepancies, it is always possible to talk to the person who visited your home and ask questions.