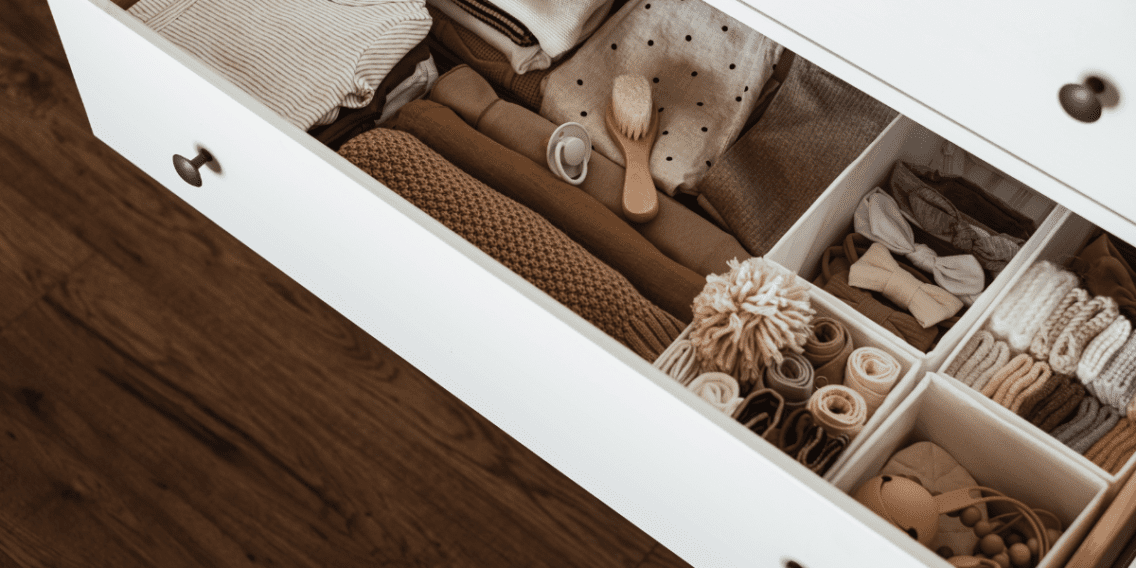 Moving Dresser Drawers 101
It's time to move and you're getting ready to load your items, or are preparing for professional movers to assist you with the relocation process.
If you're like most people, you probably have some large furniture pieces, such as dressers, that you'll need to get to your new home without damaging them. You ask yourself a common question: "Can I leave stuff in the drawers when moving dressers?"
The answer is not as simple as yes or no. Moving dresser drawers largely depends on a few specifics. They include sturdiness of the dresser, desk or other piece, what items are inside the drawers, and resources, like available manpower.
If you plan on moving dresser drawers and are unsure of how to complete the task, follow these tips for an easier moving experience.
1. If your furniture piece is "sturdy"
We mentioned "sturdiness" as a key factor to consider when determining whether or not to a.) remove the contents from your drawers and b.) remove the drawers from the furniture piece.
In most cases, if your dresser is made of solid wood and is top quality, you should be able to leave your drawers (and light contents) intact.
Light contents can be described as a few of the following items:
Clothes
Shoes
Small and soft non-breakable items (e.g. toys, clothes, hand towels)
Sturdy dresser drawers stuffed with any of these items can still cause damage, so make sure to set a weight limit if you decide to move these pieces without removing the drawers.
Pro-tip: Here's how to secure drawers when moving:
When dresser drawers shift in transit, they have the potential to cause or become damaged. The best way to keep your drawers secure is by wrapping the dresser in moving blankets, fitting them to the piece and taping the blanket shut. This is the recommended method, as taping individual drawers could cause damage to the finish of the furniture piece.  
2. If your furniture piece is "unstable"
As a precaution, removing drawers on any furniture piece is never a bad move.
However, never move your dressers or desks without removing the drawers if your furniture piece is a.) extremely old or fragile or b.) made of low-quality materials.
When moving items that are unstable, consider whether you want to keep or replace them, to avoid moving anything that is unnecessary. If you choose to move a fragile or low-quality dresser, remove the drawers and wrap them individually with moving blankets. Then, wrap the dresser itself and make sure it is loaded in an upright position.
The same wrapping process can be followed for high quality dressers/drawers.
3. Always remove these items from dressers
Whether you're packing dresser drawers separately or not, these things should always be placed in boxes or separate moving containers:
Loose items (batteries, utensils, flashlights, change, etc.)
Valuables (jewelry, debit/credit cards, small heirlooms, clocks, etc.)
Heavy items (books, office knick-knacks, glass, etc.)
Liquids and related consumables (chemicals, beauty products, toiletries, etc.)
4. Known your limits
Your available manpower can be a determining factor regarding how you'll be moving dresser drawers. If you have a moving team assisting you, or, if several friends and family are able to help, loading dressers intact may be possible.
However, with only a few people, this task might become dangerous. It's recommended to not only remove drawers, but to go slow and use tools like dollies and straps on your dressers to prevent injury.
Your Professional Moving Team
Don't worry if you need help; you can leave your dressers, file cabinets, credenzas, desks and other items to the experts at Piepho Moving & Storage. Our team has decades of experience assisting families with residential moving services in Minnesota and Wisconsin. We'll take care of all your moving needs, regardless of whether your relocation is local, long distance or international. As an Allied Van Lines agent, we are part of a global network with the ability to coordinate your move with partners nearly anywhere in the world. Contact us today and receive a free moving quote.