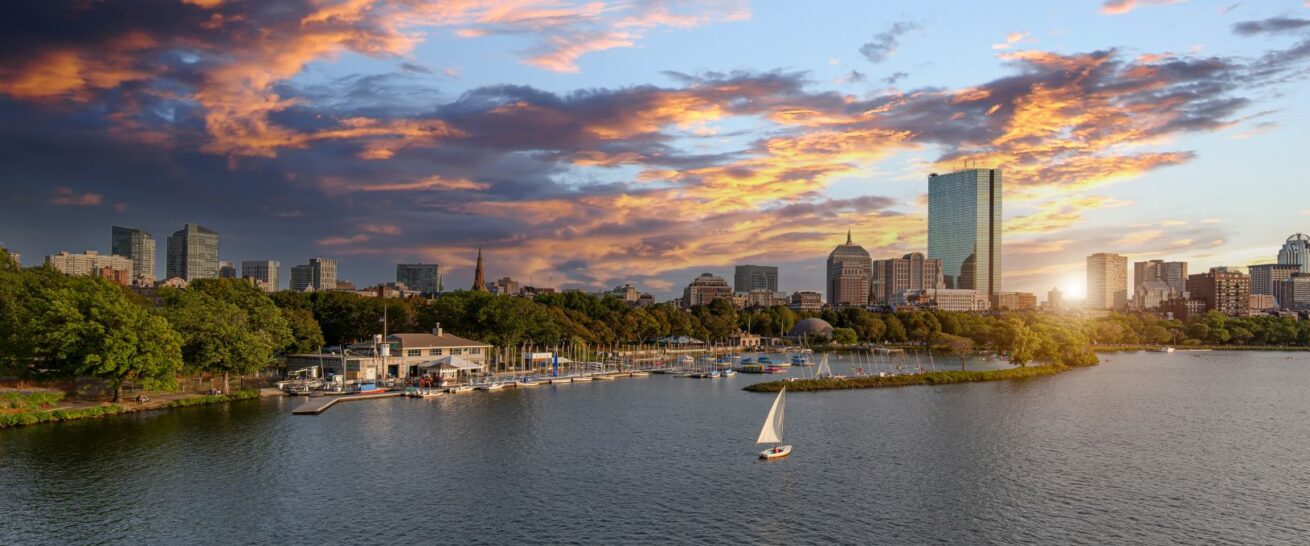 10 Musts When Moving From Minnesota To Massachusetts
Moving to a new state brings its own set of challenges. New people, new set of rules, new culture, new cuisine, and whatnot. To make a successful transition, you should know what to expect in your new home state. But there are other things you need to take care of, too.
This detailed guide is for those who are moving from Minnesota to Massachusetts. Drawing from our years of moving experience between the states, we have listed 10 musts when moving from The North Star State to The Baked Bean State.
Things to Consider When Moving From Minnesota To Massachusetts
1.    Conduct Thorough Research on Locality and Neighborhood
As soon as the news of moving to Massachusetts comes out, many people start researching the new state. While that's a good starting point, you should refine your research to the locality and neighborhood you're moving.
Massachusetts isn't a big state per se (the seventh-largest in the US area-wise), but it varies by region. Some cities and neighborhoods have better facilities and living standards than others. Likewise, some have higher crime rates than others.
So, if you've already finalized the city and neighborhood you're moving in, conduct thorough research on it. Visit city websites, related blogs, and watch YouTube vlogs to better understand. If you haven't finalized, this research will help you find the locality of your dreams. Several beach towns in the Baked Bean State are desirable for people moving in from a landlocked state.
If possible, you should visit the city and neighborhood before moving in.
2.    Understand Massachusetts' Tax Rates
Massachusetts is one of the few states that has a flat tax rate. This is in contrast to Minnesota, which has a progressive tax rate.
Here's an overview of the tax landscape in the Bay State:
Income Tax: Massachusetts has a flat income tax rate, meaning everyone, regardless of income level, pays the same percentage of their income in state taxes. As of tax year 2022, the flat income tax rate in Massachusetts was 5.0%.
Sales Tax: Massachusetts has a statewide sales tax rate of 6.25% on the retail sale, lease, or rental of most goods. However, there are exemptions for certain items like groceries and clothing. Local jurisdictions can impose an additional sales tax of up to 2.75%, making the total sales tax rate in some areas as high as 9.0%.
Property Tax: Property taxes in Massachusetts are primarily levied and collected at the local level. Rates vary widely depending on the city or town you live in. The local assessors determine property values and, based on these values, calculate the property tax owed.
Estate Tax: Massachusetts has an estate tax with a threshold (exemption) significantly lower than the federal estate tax exemption. The Massachusetts estate tax applied to estates valued over $1 million.
Corporate Tax: Massachusetts imposes a corporate income tax on businesses operating within the state. The corporate tax rate is at 8.0%.
3.    Learn About the Cost of Living
While you're still researching, learning about the cost of living is worthwhile. This, again, varies by the locality you live in.
In general, the cost of living in the state is 27% higher than the national average. Grocery, housing, utilities, and transportation tend to be expensive. As per some stats, Cambridge is the most expensive city in terms of cost of living, which is at $3,262 for a single person with rent. Boston comes close at $3,071.
Some cities like Springfield and Chicopee are less expensive, with the cost of living well below $2,000, including rent. So, get some clarity on the expenses before you move in.
4.    Prepare a Moving Checklist
It's hard to stay organized when you're hopping from task to task. A checklist helps you stay organized and plan and execute the move to perfection.
An ideal checklist covers all the things to be done for making the move. This includes the items mentioned above in addition to what comes next. But don't be afraid to go into much more detail.
Plan at least a month before you make the move. Order the necessary supplies, list the items you need to move, the items you should purge, the paperwork to be sorted, etc.
A few days before you leave for Massachusetts, go through the list one last time to ensure everything is covered and nothing is left out.
5.    Pack Your Items Well in Advance
Leaving things till the very last minute is a sure way to mess things up. That's why it's advised to pack your belongings well in advance. By advance, we mean at least a couple of days before leaving. The two days will enable you to reflect on potential tasks you may have missed.
Many folks underestimate the time it takes them to pack their belongings. This is because the number of things we own tends to increase with time. So even if you have moved items before, chances are they have increased in number. This time, it'll take you more time to pack all your items.
6.    Label All Boxes
A common mistake among first-time movers is not labeling their boxes after packaging. They rely on their memory power and pay the price while moving the boxes.
Since all the boxes look nearly the same, it's hard to remember which item is in which box. And given that you'll be traveling more than 1,000 miles, your brain will only work so much for you to recall the packaging details. Labeling each box, or at least the essential ones, will save you from this trouble.
7.    Apply for Address Change Before Leaving Minnesota
You're changing address, but does the postal service know about it? Your bank? Insurance agency? Bear in mind that it takes weeks, if not months, for the address change to reflect in the official documents or their databases.
So, by the time you arrive in Minnesota and apply for an address change, the agencies may have dispatched important documents to your old address. Since there's no one to receive the documents, you'll have to put in extra effort to obtain them. So, get the address change stuff done before leaving.

8.    Develop Your Taste Buds for New England Cuisine
The Bay State is one of the New England states. Thus, its cuisine is defined by the early European cultures that settled here.
For those unfamiliar, New England cuisine is a fusion of English and Native American cuisine. The early settlers brought food preservation techniques like smoking, curing, and drying. These defined the food culture across the area.
Today, you have diverse food options to choose from. When you're in Massachusetts, do look forward to scallops, cider doughnuts, Indian pudding, oysters, seafood, and others.
9.    Inform Your Closed Ones Before Making the Move
Some people prefer to make their move a surprise event. While there's nothing wrong with that, it's better to inform your close friends and family.
It's better to have someone keep a tab on your movement and stay informed of your whereabouts just to be on the safe side. Furthermore, they may guide you with their experience or link you up with their network in Massachusetts. Every
10. Move Effortlessly with a Reputed Moving Company
You must hire a reliable moving company when moving from Minnesota to Massachusetts. The distance between the two states is well over 1,000 miles, and you need someone experienced behind the wheel to take care of your valuables.
As a distinguished agent of Allied Van Lines, Piepho Moving & Storage brings 70 years of expertise to your disposal. Get in touch with us today to request a quote!