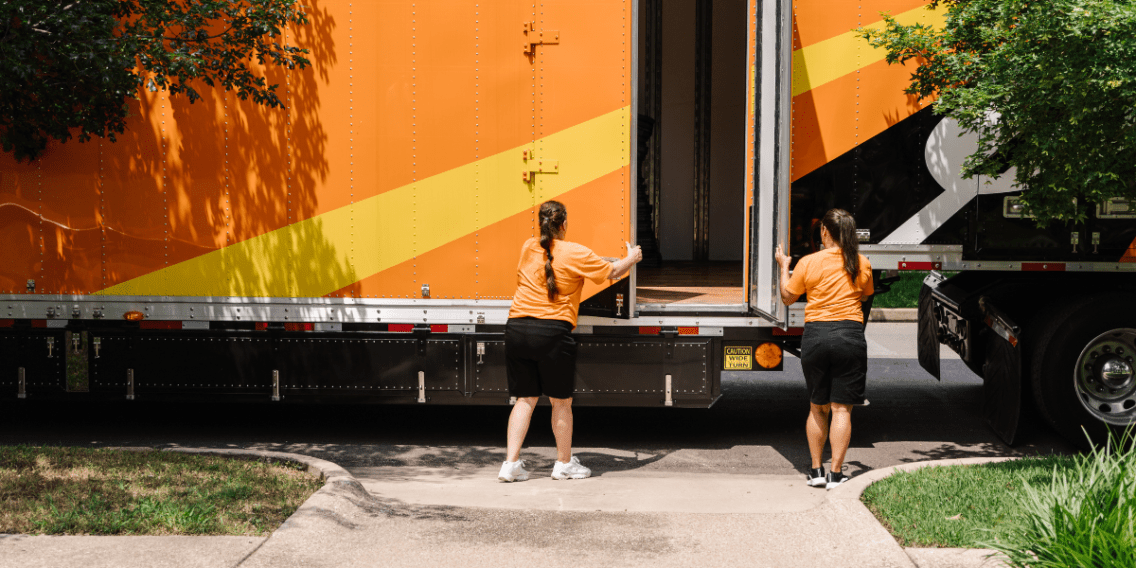 Moving Out-of-State Checklist
When you start a new job or need to be closer to family, an out-of-state relocation may be something you need to consider. You'll need to get your family from your old home to the new one, and don't have time to determine all of the necessary steps for a successful move.
The relocation professionals at Piepho Moving & Storage have done that for you! Follow our moving out-of-state checklist, and check off items as you go. We'll help you figure out how to organize a move out-of-state and coordinate the trip to your new state.
Need more convincing that this list will give you what you need? At Piepho, we are long-distance moving and storage experts. We help customers achieve moving success, and have earned hundreds of five-star reviews. We are also an Allied Van Lines agent and have been recognized within their global network as an Allied Quality Award Winner.
Let's get started.
How to Organize a Move Out of State
Step #1: Learn more about your new location
Your moving out of state checklist should always begin with this step. It's important to get to know your new city and neighborhood, the school district you'll be living in. You'll also want to pay attention to factors like:
Public transportation
Available arts and entertainment
Dining options and grocery stores
Recreational opportunities
If it's possible, take a trip to your new home and get to know your way around the area.
Step #2: Plan and budget
The cost of moving out of state can vary. Estimate what you plan to move, to get a better idea of the resources you need to set aside. More importantly, determine what you don't wish to relocate. Sell, donate, gift, or discard any items you won't need.
Next, categorize items you plan to take with you by size. You will want to pack small items and leave large furniture and fragile family heirlooms to a professional mover. If you have a house with multiple rooms, go through this process room by room. With a packing plan in place, you can begin to determine a budget for what you can move and what you'll need a moving company to handle.
Pro-tip: Plan a contingency in your budget for any unexpected expenses that could occur when leaving your current residence or arriving at your new home.
Step #3: Discuss your plan with a moving company
Save money, and make sure you can keep your moving schedule on track by talking with a moving company, well before your move.
Call your moving company several months in advance of your moving day. While the professional moving team at Piepho is very flexible, everyone needs to coordinate what will be needed for a successful relocation.
Pro-tip: Get the best value by planning your move in the winter. More people tend to move during spring, summer, or fall, so you're moving company may have more availability.
Step #4: Put your plan to work
Once you've determined how to organize a move out of state, get what you need to do the job. This will include packing supplies, such as:
Boxes
Tape
Wrapping blankets
Packing peanuts, bubble wrap, etc.
Labels
Divided boxes for dishes, wine glasses, etc.
Talk with your mover to acquire these items and more.
Pro-tip: Take your time! Save yourself from injury or soreness by packing slowly, taking plenty of breaks, and drinking water.
Step #5: Stay connected and enjoy moving day
When moving day arrives, know that you are in good hands. While an out-of-state state move can be stressful, it's important to remember that dedicated professionals are here to help you every step of the way.
With Piepho, you can track your shipment online, and know exactly where your belongings are in their route. Additionally, we offer moving protection with cost-friendly coverage, to give you an extra sense of relief.
Get a FREE Out of State Moving Quote
Our moving out of state checklist wouldn't be complete without giving you a FREE quote for your move. Piepho Moving & Storage can handle your relocation to or from Minnesota, or Wisconsin with ease. Contact us or call us at 866-519-3490 to get started, and receive a competitive, budget-friendly estimate today.