Long Distance Movers Minneapolis, MN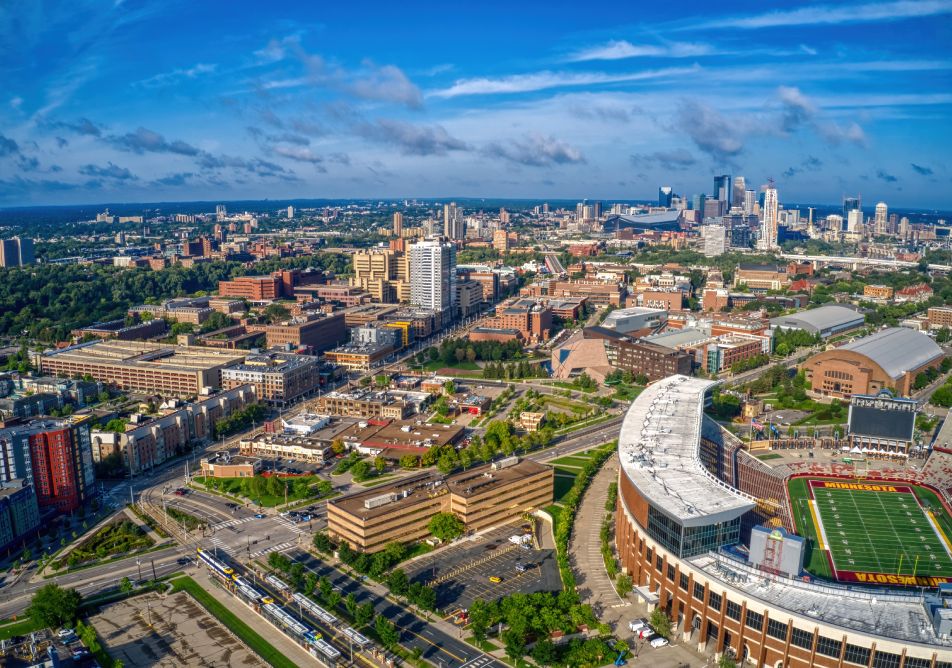 Minneapolis's Premier Long Distance Movers
When it comes to long-distance moving from Minneapolis to anywhere around the country, Piepho Moving & Storage can take care of all your needs. Whether you're planning to move to another state nearby or across distant parts of the country, we have what it takes to make the process incredibly convenient.
Piepho Moving & Storage is an official Allied Van Lines agent, which means we are an integral part of a network of about 500 other Allied agents. As such, we can provide complete connectivity anywhere across the US, allowing us to orchestrate long-distance shipping and moving with maximum efficiency.
Your satisfaction and convenience are our #1 priority. Our team of expert movers and administrative staff will take care of every minute detail of the moving process. And we'll update you every step of the way. Once you choose Piepho for our long-distance moving services, all you have to do is sit back and relax.
Trusted Interstate Movers in Minneapolis
When you reach out to us for long-distance moving, we will assign one of your experts to visit your home and offer a free quote and consultation. They will examine your belongings and requirements and provide an accurate quote. We can also go over the overall cost of long-distance moves and determine the best options to help cut unnecessary expenses and save money. In addition, we don't require any down payment in advance when you arrange a move.

Timely Relocation Services
No matter where you plan to move from in Minneapolis, we'll provide you with an accurate deadline and guarantee delivery on time. We are confident in our services, so we'll offer you reasonable compensation if we fail to meet the deadline.

Pre-screened Moving Professionals
We conduct extensive and detailed background checks on all our staff and employees. Thus, we ensure that all our staff who enter your premises are safe and reliable.

Experienced Cross-Country Move Coordinator
Planning and executing long-distance moves is exhausting, both physically and mentally. That's why we assign a personal move coordinator to all your customers, who oversees the entire process while keeping you updated. You don't have to do any of the hard work yourself.

Advanced Shipment Tracking Technology
Even after we depart from your residence and begin the long-distance move, you can always track where your belongings are. The Allied Van Lines shipment tracking service lets you check your delivery truck's status and exact location 24/7.
Comprehensive Moving Solutions
Our highly knowledgeable and experienced team of professionals has helped more than 40,000 homeowners and businesses move both locally and around the world. Here are the services we can offer our valued clients:

Local and Regional Relocation
Local and long-distance trucks. Their reliability and excellent drivers earn us a 98% on-time delivery rate.

Nationwide Long Distance Moving
Trained and courteous employees. Each one is dedicated to making our all-inclusive moving services available to you!

Safe and Flexible Storage Options
Of secure, climate-controlled storage at our four branches so you can keep all of our belongings safe as long as you need.
Discover Your Nearest Location
Are you building a new home and need secure storage for your belongings?