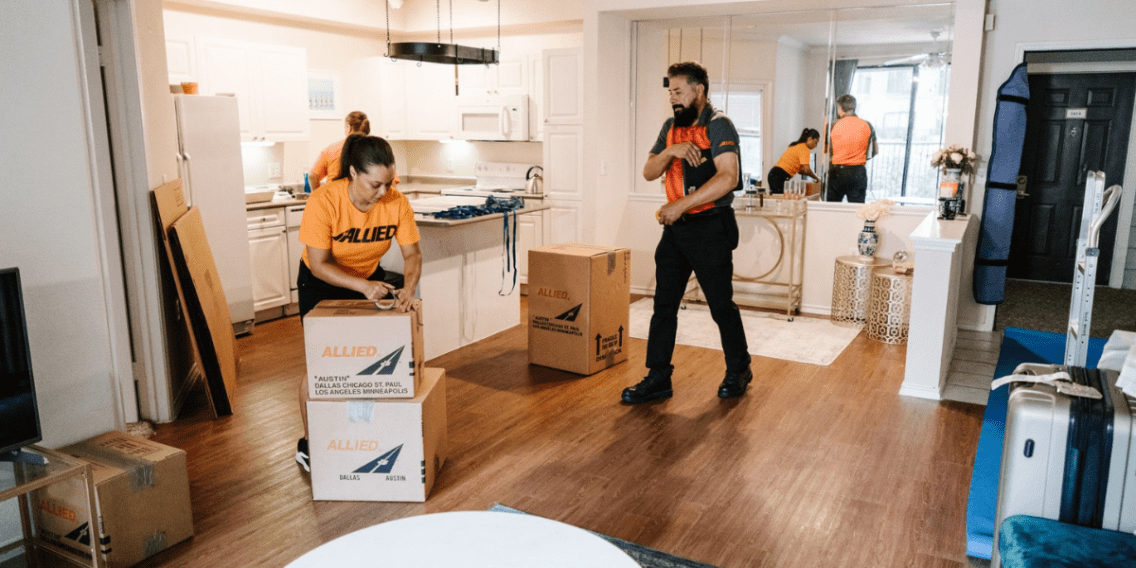 Organizational Tips For Moving
Moving day is coming up soon and you will want to have as many things in order as possible. Industry experts agree that having an organizational strategy in place will go a long way toward
making your move not only a successful one, but also more  . Here are some great tips on how to get the most out of your pre-moving planning time.
Create A Moving Binder
A moving binder is a great way to stay organized. Not only is it a dedicated place to keep receipts, contracts and other important documentation close at hand, but a binder is also portable, so you can always have it with you. There are many small details that need attention during the moving process and a binder is a great tool to help keep track of everything.
Declutter
They say that moving is a great time to get rid of all the things that you no longer use or want. As you pack, go through the garage, basement or any other storage areas and see what items you can donate or just throw away. Decluttering will not only make the physical moving process easier, but it also gives people a real sense of accomplishment as they prepare for a new phase in their lives.
Take One Room At A Time
Moving can be an overwhelming process. By packing up one room at a time, you are able to focus better and it is a great way to stay organized. It might be tempting to want to move from room to room during the packing process, but stay disciplined about it. Don't combine one room's belongings with another's. Packing one room at a time will not only break the moving preparations into more manageable pieces, but it will also make your unpacking a lot easier too.
Label Everything
It might seem like a tedious process, but take the time now to label all boxes and containers. Anyone who has ever moved knows the frustration of not being able to find their belongings upon arrival at the new location.  Labels will save you the effort of opening box after box, trying to find the items you need.
Keep Essentials Handy   
Put together a special box of urgently needed essentials and plan to take it with you in the car, instead of loading it on the moving truck. Items such as toothbrushes, toothpaste, shampoo, towels, medication and other daily necessities should be at your fingertips as soon as you arrive at the new place. Your essentials box will be sure to give you some peace of mind as you stare at mountains of unpacked boxes in every room.
Stay Organized – Stay Calm, Cool & Collected  
Moving can be a very stressful experience, but staying highly organized will go a long way toward making the process much more enjoyable. Put together a moving binder to keep all needed documents in one place, get rid of things you do not want anymore (declutter) and pack up only one room at a time. Labeling everything will make unpacking a breeze and don't forget to put all of your daily essentials in one box to take with you in the car. By following these simple tips, you will have a much more efficient and successful moving experience.
If you are interested in learning more about moving services in Minneapolis & St. Paul, MN or La Crosse WI. Please do not hesitate to contact Piepho Moving & Storage today!
Happy Moving! 🙂