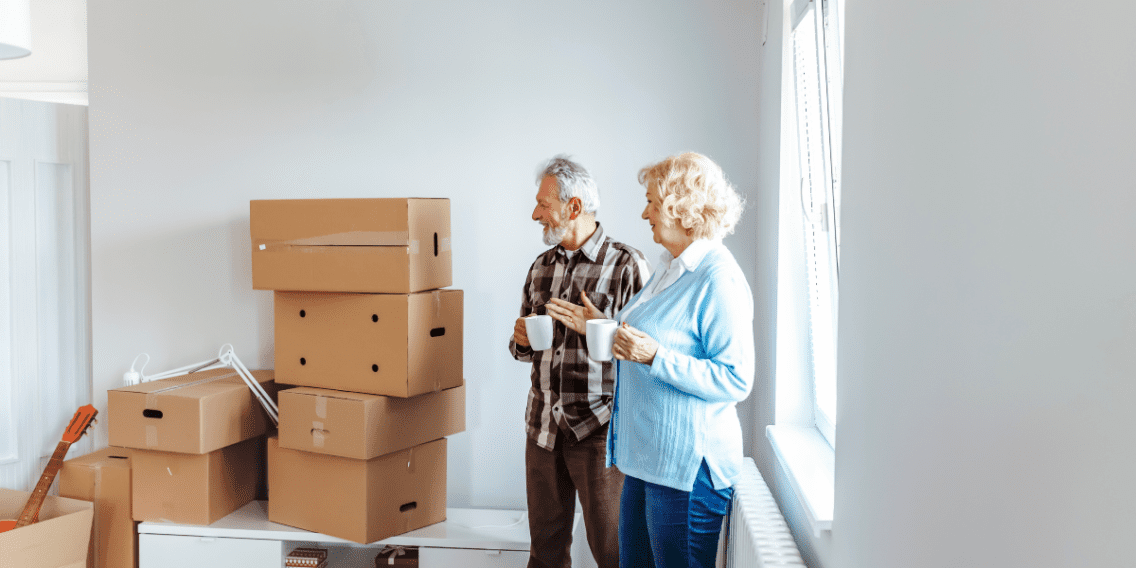 Tips for Moving An Elderly Loved One
Moving can be a stressful experience for a person at any age, but it can particularly take a toll on senior citizens and the elderly. Since older people have resided in the same home for many years, successfully moving them requires a delicate balance of proper planning, logistics and just as importantly, an abundance of patience and concern for their emotional needs during the process.
Here are some great tips to keep in mind when preparing an elderly person to move into a new residence.
Preparation & Choice
Experts say that one of the chief causes of anxiety for older adults is the perception that they are losing control of their own lives as they age. Most seniors have spent their adult years as capable, responsible people and it can be a very difficult transition when having to face becoming reliant on others to help make big decisions like moving.
Should you find yourself having a conversation with an older loved one about the prospect of changing residences, be prepared for the possibility of fierce objection, at least  initially. Give your senior a chance to reach the conclusion themselves that a move is in their best interest. In addition, as much as possible, give the older person as much control in the decision making process. Having their cooperation and enthusiasm for this next step in their lives will go a long way toward making a move an enjoyable experience for them.
Plan, Plan, Plan
When an older person moves, it is usually to a smaller residence. This is known as downsizing. Since this will involve getting rid of unneeded furniture or other belongings, it is very important to know what your loved one will need in the new home. Make an inventory of all of their possessions or heirlooms and be sure to include them in the decision making process. It is also a great idea to go to the new residence before the move and determine what items will work best in each room.
Don't Be A Hero – Ask For Help
Moving a loved one who has lived in the same location for decades can be a daunting task, both physically and emotionally. Don't be afraid to ask siblings and other family members for help during the process. Have a family meeting and assign a specific area of responsibility to each person. This strategy will ease nerves and really help the experience go smoothly. Moving an older loved one can also be a wonderful opportunity for inter-generational bonding to take place with grandchildren, nieces, nephews and cousins to all work together toward a common goal.
Planning For The Big Day  
You've organized everything, gotten rid of unneeded furniture and calmed shaky nerves. Moving day will soon be here.  Utilizing the services of a professional moving company is a great way to ensure a smooth experience. Movers can help you pack, will load the truck and get you settled at the new location. Worried about all of the left over boxes and packing material? Not to worry, they will haul that away for you too.
Once moving day is over, everything will still be in boxes and needing to be put in place. The issue of how to care for your senior for at least the first day or two will need to be addressed. Try to arrange a 1-2 night visit with a close relative or stay in a hotel with your loved one while the basics get unpacked at the new home. Planning ahead of time to make your senior as comfortable as possible during the move will make the transition much more pleasant.
Let Us Help, Contact Us Today
Managing the move of an older loved one is both an art and a science, for it involves logistical coordination, the downsizing of possessions and also a sensitivity for the physical and emotional well-being of your senior. When planned with care, coordination and the cooperation of other family members, moving an elderly person to a new home can be a great experience for everyone. For further information on senior moving, visit Piepho Moving & Storage today for a FREE Moving Quote!
If you are interested in learning more about moving services in Minneapolis & St. Paul, MN or La Crosse WI. Please do not hesitate to contact Piepho Moving & Storage today!
Happy Moving! 🙂