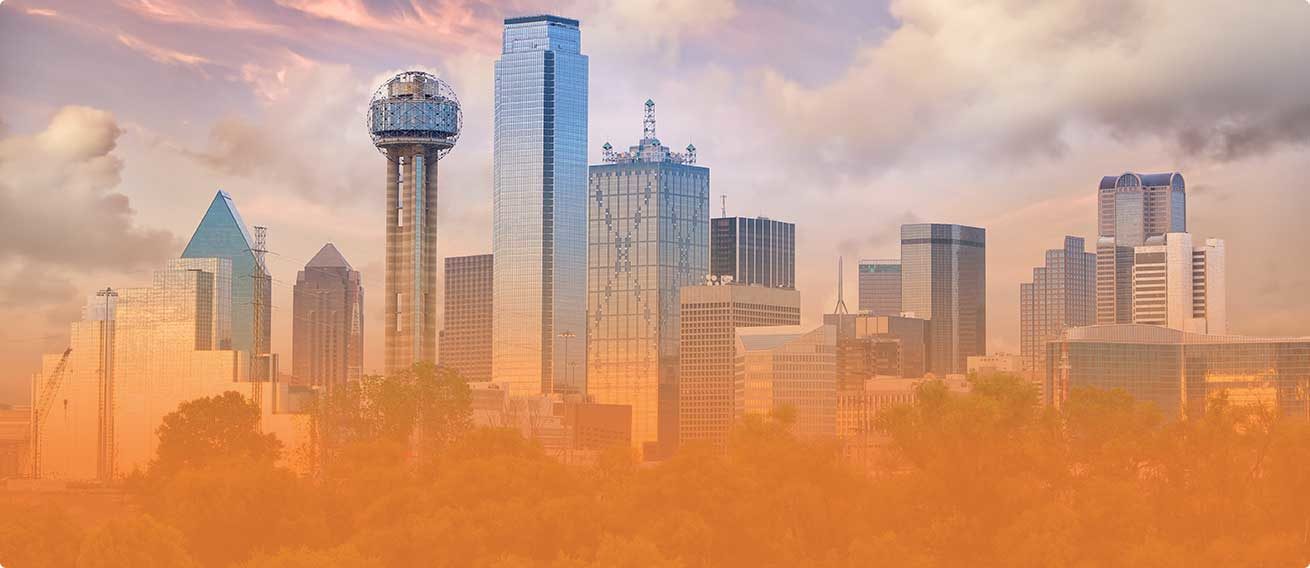 How To Have a Successful Move From Minneapolis To Dallas, TX
If you are moving from Minneapolis to Dallas, TX, you are not alone. With an average of 328 people moving to Dallas every single day, the Dallas-Fort Worth area is the fastest-growing metropolitan area in the country. There are some good reasons for this influx—Abundant jobs, a low cost of living, a growing economy, bountiful attractions, delicious food, and some downright amazing neighborhoods make Dallas an attractive place to relocate. The city is quite a bit different from Minneapolis, though, so before you call this big Texas city your new home, red on to learn more about what to expect, and how to make your move a successful one.
Warmer Weather
One of the first significant changes you will notice between Minneapolis and Dallas (And Texas in general), is the weather. Minneapolis' freezing, snow-heavy winters will give way to mild winters and blazing hot summers. Average highs in July and August are in the mid-90's, while January, the coldest month, rarely experiences lows below 36 degrees Fahrenheit. That warm weather gives rise to year-round outdoor fun in the city. Enjoy walking, biking, running, botanical gardens, parks, trail rides and more, all year long. Thanks to these warm temperatures, you will also not see much snow in Dallas, but be prepared—Even a dusting of snow will shut the city down, so you won't be driving even during the occasional icy or snowy day.
Moving Tip: Consider avoiding summer when you relocate. Not only are moving rates usually lower in the spring and fall, but you will also enjoy more comfortable weather for your relocation.
Big-City Vibes
Minneapolis, as the state's largest city, is no small town, but everything is bigger in Texas, and that includes Dallas. With a population of 1,325,691, Dallas is more than three times as large as Minneapolis. That means that a Minneapolis to Texas move will include some big-city vibes.
That size may feel overwhelming at first, so be prepared to take extra time getting to know your new city, including transportation, traffic patterns, neighborhoods, and crime statistics. You should also prepare to enjoy some big-city amenities. Dallas is home to a major international airport, a fast-growing economy, endless job opportunities, a diverse array of incredible food, and attractions to suit every taste. You may just find that you love living in a larger locale.
Moving Tip: Do your research on location before you move. There are many safe, beautiful, conveniently located neighborhoods in Dallas that will give you a small-town feel while keeping you close to your job and all the best big-city amenities.
Lower Cost of Living
Moving from Minneapolis to Dallas and wondering what to expect from it? One of the most significant changes will be a lower cost of living in the DFW area. Average wages are about 6 percent lower than in Minneapolis, but the cost of living change is even more dramatic: 15.4 percent lower. That means that you will save money on everything from housing to groceries, healthcare to utilities.
The biggest cost of living change between the two cities is housing. The median home price in Minneapolis is $330,700, while the median home price in Dallas is just $259,800. Plus, real estate is gaining value more quickly in Dallas, at 14.4% in the last year alone. That can make purchasing a home in Dallas more feasible, and more rewarding, than it currently is in Minneapolis.
Moving Tip: Sit down with your budget to account for the upcoming changes in your monthly expenses. You will want to pay especially close attention to your housing budget. You may be able to afford a nicer neighborhood, larger apartment, or a new home to make your move to Dallas even more rewarding.
Great Schools
Dallas is home to one of the best schools in the entire nation: The School for the Talented and Gifted, which is currently ranked 8th in the country by U.S. News and World Report. Plus, four of the Dallas Independent School District's schools made that same best-schools list. If you want a great education past high school, you can check out the University of Texas at Dallas, the University of North Texas, the University of Dallas, or the University of North Texas at Dallas. No matter what level of education you or your family require, chances are, Dallas can offer it.
Moving Tip: The Dallas Independent School District is large. Before you move, use the Dallas School Finder to make sure your new location in Dallas is near the Dallas ISD schools you or your family want to attend.
Family-Friendly Culture
Dallas is made for families. While an exciting nightlife and plenty of bars, restaurants, and sophisticated entertainment are available in the city too, it is a great place to raise a family. Your family will feel especially welcome in the city's many peaceful neighborhoods. Expect to find playgrounds, quiet streets, community pools, walking trails, and kid-friendly activities in many neighborhoods. Plus, downtown Dallas boasts family must-sees like the aquarium, zoo, children's museum, and water parks. Add in the great schools, and Dallas is a place where your family can thrive.
Moving Tip: If you want certain family-friendly amenities, check out Dallas neighborhoods before you move. Some to consider for your family include Deep Ellum, Lake Highlands, and Preston Hollow.
Abundant Arts and Culture
If you love arts and culture, you may love Dallas. This big city is home to some big art life that you can participate in. Have a look at these attractions for art, music, and performances that will stir your soul and capture your imagination:
Dallas Museum of Art
Morton H. Meyerson Symphony Center
Trammell and Margaret Crow Museum of Asian Art
Dallas Children's Theater
Dallas Arts District
And More!
Moving Tip: If you are excited about all the arts available in Dallas, try making a bucket list before you move. Then, make checking off items on that list part of your plan for getting to know your new city.
A Love of Food
Food is a subject close to the heart of the residents of Dallas, and it shows. Dallas overflows with incredible food options, from upscale foodie tours to delicious but humble eateries. You can find a wide array of cuisine here, too. Tex-Mex (of course), exists alongside chicken fried steak, barbecue, soul food, burgers, and so much more.
Moving Tip: There isn't really a way to prepare for the remarkable food in Dallas. Just make sure to explore the many restaurants in the area once you arrive!
Dallas is an exciting place to live. Moving from Minneapolis to Dallas, TX, opens up a world of food, art, affordability, and entertainment. Make the most of your move with long-distance movers in Minneapolis. Piepho is here to help. As a premier agent of Allied Van Lines, and having 70 years of experience, we have the long-distance moving experience you can rely on. Contact us today for a quote!