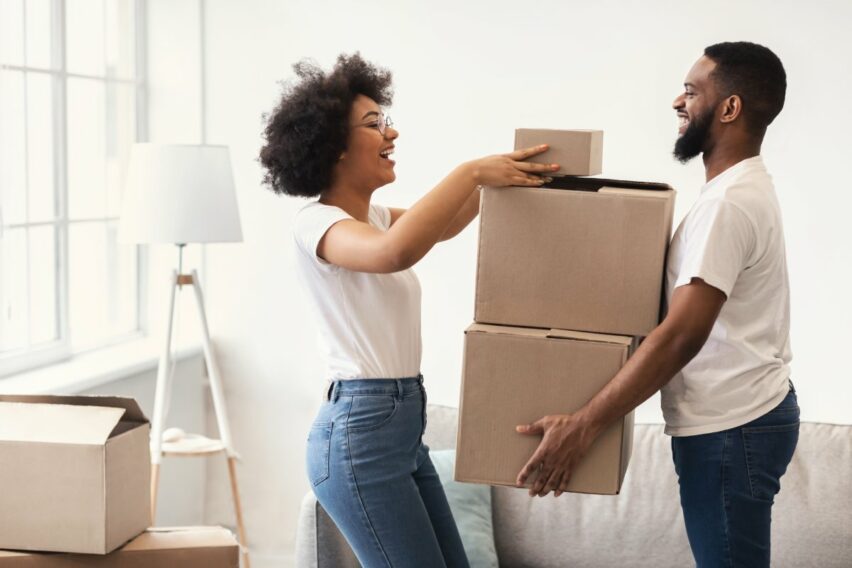 5 Factors That Affect the Cost of Your Moving Estimates
One of the very first concerns you may have when planning your move is how much it will cost. One of the difficulties in determining the price for your move is the fact that there are several types of moving estimates, and several factors that can influence your total expenses. To help you plan more confidently for your relocation expenses, here are 5 critical factors that will have the greatest impact on the quote you receive.

1. Moving Distance
An experienced mover like Piepho Moving & Storage will be comfortable relocating you across town or across the country. However, the distance you are moving will impact your moving estimate. Usually, the farther you move, the more you will pay for the services you receive.
That means that a local move from an apartment to your newly-purchased home will cost less than a work-related trip from Minneapolis to Boston, MA. One of the reasons for this phenomenon is the fact that the moving company's transportation and labor expenses are significantly higher the further you travel. Higher costs for your mover will probably mean a higher moving estimate for you.
2. Cargo Amount
Another factor that can affect the moving estimate you receive is the amount of belongings you are bringing with you. While you cannot necessarily change the distance you must travel, you may be able to reduce your costs by reducing what you bring with you.
Usually, your moving estimate is based on both the volume (The amount of space taken up) and the weight of your belongings. The heavier an item is, the more it will cost to pack and ship. The more items you pack, and the more boxes you have, the more you will also pay.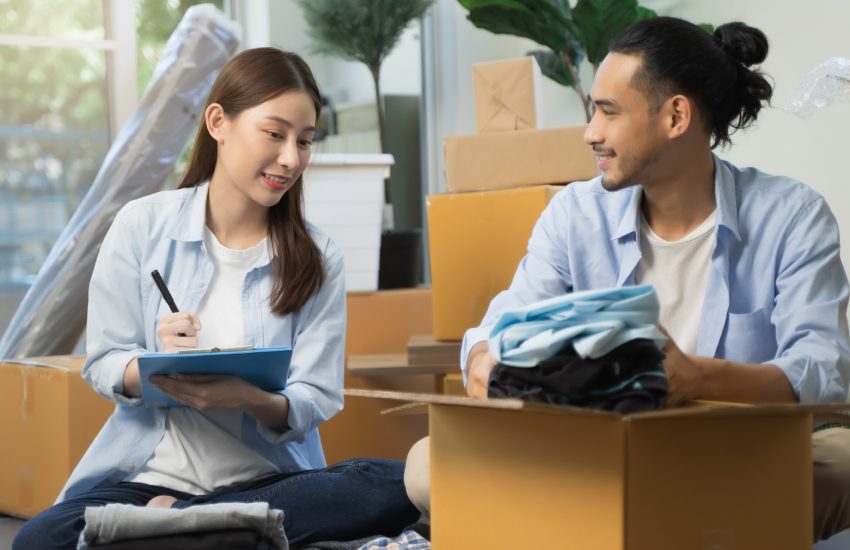 Examples of items to take with you to your new home include the following:
Furniture
Pianos
TVs
Appliances
If you want to cut back on your expenses, the first place to start is with decluttering and paring down your belongings. Here are some ideas for making sure you only take what you need:
Donate, sell or throw away anything you have not used in the past year.
Get rid of anything broken or expired.
Consider purchasing large or heavy items, such as furniture, in your new location.
Consider replacing small appliances in your new home.
Get rid of anything you do not want
Consider how much space you will have in your new home, and move only what will fit.
3. Types of Moving Estimates
The quote your mover gives you may also be influenced by the type of estimate you request. In general, there are 3 types of moving quotes you can receive. They are as follows:
Non-Binding
A non-binding estimate is a moving quote based on the anticipated weight of your belongings. However, it earns its name from the fact that it is not a guaranteed price for your move. If the weight of your belongings changes, then so will the amount you pay for your relocation.
Binding
A binding estimate is also based on the weight of your belongings. However, this quote is a guaranteed price that you can rely on paying when the move occurs. Be aware: If your belongings weigh less than estimated, you will still pay the agreed-upon price. However, if your belongings weigh more, then you will only pay what is in your estimate.
Just make sure not to add other items on moving day. Adding to the items already accounted for in the estimate could lead to a renegotiating of your estimate, or may mean switching you over to a non-binding estimate.
Binding Not To Exceed
A binding not to exceed estimate combines elements from the first two types of moving estimates. You receive an estimate from your moving company based on the weight of your belongings. If that weight exceeds what was originally planned, you only pay the estimated amount. However, if your belongings weigh less than estimated, you only pay for the weight you move.
Non-binding moving estimates can be a red flag for a moving scam, and set you up to pay hundreds or thousands more than you had anticipated. In general, you will want to get a binding or binding not to exceed quote to protect your financial interests during your relocation.

4. Moving Services
Many moving companies, including Piepho Moving & Storage, offer you more than just the transportation of your goods. They may also offer other services to simplify your relocation. From packing to unpacking, storage to specialty items moving, these services each come with their own prices.
As a result, the amount you pay for your relocation will depend upon which services you choose. For example, if you only need transportation of your belongings, you may pay less than if you choose to store your items, have your movers pack you, and request assistance packing your pool table.
5. Time of Year
Finally, your moving estimate may be influenced by when you move. Some times of year re more popular for relocating than others. That means your mover will be very busy and prices are likely to be higher.
The most expensive times of year to move are usually in the summer months. If you want to minimize your expenses, you may want to schedule your relocation for fall or winter months. You may not always have the freedom to move when it is the cheapest, but choosing an off-peak day when possible could help you save some money.
Before your next move, make sure to get accurate quotes based on how these five factors apply to you. And trust Piepho's 70+ years of experience to deliver a reliable quote and the excellent services for which we have become known.